AWARD WINNING AGENCY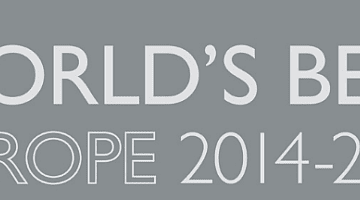 2014-2015 international Property Awards
Published on
PortugalProperty.com is celebrating being named amongst the winners of the prestigious 2014-2015 international property awards, sponsored and in association with Rolls-Royce Motor Cars, Metal Yapi, Yamaha Music, Gaggenau, Smeg and Maybank.
The International Property Awards are open to residential and commercial property professionals from around the globe. Since 1995, they have celebrated the highest levels of achievement by companies operating in all sectors of the property and real estate industry.
The awards are split into regions covering Africa, Asia Pacific, Arabia, Canada, Caribbean, Central and South America, Europe, UK and USA. The highest-scoring winners from each region are automatically entered into the overall International Awards, which ultimately determine the world's finest property companies.
An International Property Award is a world-renowned mark of excellence. Judging is carried out through a meticulous process involving a panel of over 70 experts covering every aspect of the property business.
BEST REAL ESTATE AGENCY IN PORTUGAL
We are over joyed to announce that 2014-2015 PortugalProperty.com has been awarded with the title of Best Real Estate Agency in All Portugal!
Operations Director David Rowat said of the award:
"This is something unforgettable for us at PortugalProperty.com, we can't quite describe what that means for us. It's been 7 years in the making - 7 years of wonderful times, 7 years of hard work - 7 years of ups and downs, but we have always been of the opinion, if we work to the best of our ability then we can do great things together as a team.
5 stars - best Agency in Portugal. I'm a proud person and on behalf of PortugalProperty.com we thank you all of our clients & all of our staff & we believe this award is testament to our hard work & commitment."
BEST REAL ESTATE WEBSITE IN EUROPE
Here at PortugalProperty.com we have helped our clients in buying and selling the finest homes in Portugal & being one of the largest real estate agencies in Portugal with offices throughout the country we work our very best to showcase our properties and services through our website. So we are extremely proud to announce that for the second year running we have been given the prestigious award of Best real estate website in Portugal & the Best Real estate website in all of Europe! This is a superb achievement and we are thoroughly appreciative of the recognition of all of our hard work that we have put in for our clients and 50,000+ members who visit the website!
Read more about it in the Winners Book!
Published in: Guide to Portugal / Miscellaneous / Portugal Property / Press Releases / Site News