A taste of luxury!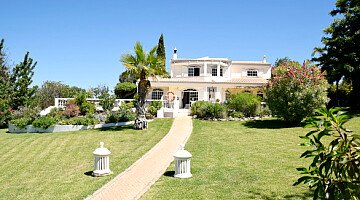 What is luxury living? It's not just about extravagance and opulence, but also about embracing and enjoying a luxurious lifestyle in some of the most exclusive residential areas.

Whether you are considering a private penthouse apartment, or a palace dating back to the 18th Century, a magnificent architect-designed villa overlooking the Atlantic Ocean or a golf front mansion, we have the very finest and most exclusive luxury homes in Portugal ready for you to view in person or remotely.

Many of the wealthiest people in the world including celebrities John Malkovich, Monica Belluci, Michael Fassbender, Eric Cantona, Christian Louboutin and Madonna have surrendered to the charms of the country, in search of privacy, beautiful nature and elegant architecture.  

The clement weather is just one of the reasons the rich and famous choose to invest here – not to mention security, Portugal is the third most peaceful country in the world according to the Global Peace Index. Gastronomy, culture, golden sandy beaches, favourable taxation regimes and of course golf all add to the country's many attributes!

For those looking to buy to rent, Portugal also offers higher rental yields than many other real estate markets, in fact, one of the highest in Europe. On average, investors can achieve gross rental yields of between 4-7%. And although house prices in Portugal rose by 1 per cent in the third quarter of 2020 compared to the previous quarter, now standing at €2,090 per square metre (source – Idealista), property prices are lower than many other cities globally, making Portugal an affordable location to own prime real estate.

Browse our extensive selection of multi-million euro properties here.

Be first to hear about investing in the latest luxury properties on the market, contact one of our knowledgeable and experienced team of Property Advisors: info@portugalproperty.com or call us on +351 308 800 878 or 0800 014 8201 free from the UK.
Published in: Site news / Property for Sale in Portugal / Portuguese Life / Portugal Property / News and Updates / Guide to Portugal