Thiago Costa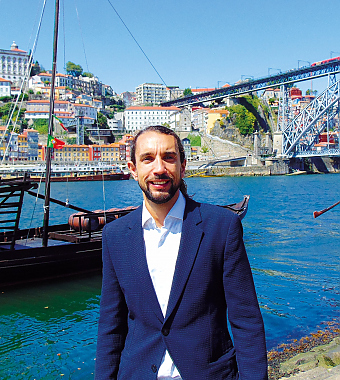 Realtor - Porto Region
1. Background
Olá, my name is Thiago, the English equivalent of James. I was born in Brazil and moved to Porto, Portugal in 2017 to study a master's degree in economics.
I started looking for my first property in Portugal during my studies, which I bought at the end of 2018. This experience taught me about the real estate environment here in Portugal.
Fluent in four languages, I'm focused, hands-on with a strategic mindset and high energy.
With 20 years of corporate experience, I have held leadership positions in a wide variety of businesses, having worked for Embraer as Sales Engineer, DHL as Logistics Supervisor, and 10 years at Itaú Bank as Operations Manager.
2. What do you like most about Portugal?
I fell in love with the country because of its history, culture, landscape and, above all, the friendly and welcoming Portuguese people.
I was so in love that I decided to become a tour guide so that I could share with others all that Portugal has to offer, allowing travellers to have the best experience here in Portugal, the country I chose to live and work for the next few years of my life.
3. Why do you like working for Berkshire Hathaway HomeServices Portugal Property?
It's a dream. I'm very proud and honoured to be part of the team.
4. What do you like doing when you're not working?
I am passionate about traveling, learning about history and historical sites, and tasting local food and drinks of the places I visit. I have visited more than 150 cities, 27 countries across 4 continents.
Besides traveling, my hobbies and interests include attending concerts, listening to music, reading, street running, movies, diving, meditation and yoga.