Nathalie Baart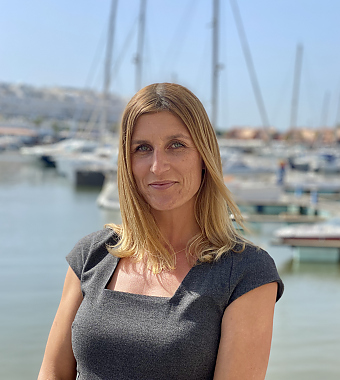 Property Advisor
Background
I am originally from the Netherlands but moved to Portugal at a young age with my parents and younger sister.  After an international education, which included the International School in Porches, highschool in the USA and then university in London, I started my career in marketing and customer service at a health clinic. I then joined a local film production company in 2006 and have enjoyed working on 200+ commercials filmed in Portugal, before commencing a career in the real estate industry.
What do you like most about Portugal?
I could probably talk about this for days on end as there are so many things to love about Portugal. The food, the wine, and the beautiful beaches and countryside are obvious and true answers. However, what I love most is how easy it is here to feel and experience fulfillment with just the simplest things ... sticking your toes in the sand after a day at work, going swimming in local lakes on the weekend, watching the sunrise out of the ocean over the cliffs. If I didn't work, I would honestly feel like I was on a permanent holiday!
Why do you like working for Berkshire Hathaway HomeServices Portugal Property?
I love being part of a team where everyone has an equal dedication to not only providing great customer service but where each team member plays an important part in achieving the same end goal. As the "new arrival" I've been made to feel very welcome from day one.
What do you like to do when you are not working?
My long life passion is horse riding so if you can't reach me, I'm probably out for a ride. I love cooking, dog walks and I have recently discovered I enjoy going for bike rides to explore more of the countryside, although this is also to justify my ice cream addiction as I feel less guilty if I ride a bike to the ice cream parlor!