Linda Capel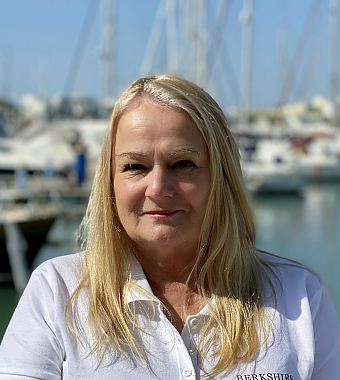 Finance Manager
Background
Linda has had a lifelong attachment to Portugal with her Uncle having been one of the first to build a villa on the hills above Santa Barbara. Having holidayed in his villa over many summers her and her husband, fell in love with the culture and way of life of Portugal and set about making it their life's ambition to relocation here. It didn't all go smoothly and their first purchase was of a house in Alte, which they still own. However with young children they didn't feel the time was right to relocate. 20 years later they finally made it and haven't looked back since.
What do you like the most about Portugal?
The sunshine of course! Having spent many rainy summers in the UK, I love that I can now swim in my pool from April through to November without it needing to be heated.  But we fell in love with the way of life and the laid back lifestyle Portugal offers. It's so nice not to be stressed all the time and have to dash here to there.
Why do you like working for PortugalProperty.com?
They are leaders in the industry and really are changing the shape of how real estate is sold here in Portugal. I get to speak to so many different people from different places with different roles and responsibilities every single day that no two days are ever the same, that's what I love the most the challenge and surprise of what each day may hold.
What do you like to do when you are not working?
Relax. I love spending time with the many friends I have made since moving here; often we meet up to enjoy a meal in one of the many Portuguese restaurants that have almost become our second homes. The food is so good and such a great price, it's great that I can get to socialise with friend and enjoy fine dining so regularly without it making a huge dent on my money.