Harrison Belcher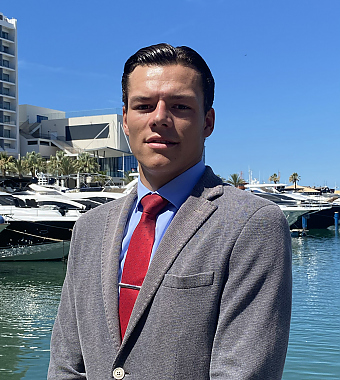 Realtor - Algarve Region
Background

I was born and raised in a small village just south of the lake district, in the northwest of England. From the age of thirteen, I worked on the local dairy farm where I discovered my hard work ethic. When I was eighteen, I made the move to come to Portugal to live with my father who had already been here for around eight years. Keen to follow in his footsteps in the property and sales industry, I started working for a property management company in the exclusive resort of Quinta do Lago. Here I learnt everything there was to know about property in Portugal, giving me a great understanding and platform to work from when moving over to the real estate side.

What do you like most about Portugal?

One of the best things about Portugal must be the climate. Waking up most mornings to a beautiful blue sky and the sun shining into the bedroom makes it easy to get out of bed and start your day. There is always something to do all year round here, whether it be from relaxing on the stunning beaches in summer to exploring the Portuguese countryside in the cooler months, I find that I'm never short of fun things to do.

Why do I like working for BHHS PP?

Between the supportive, motivational environment and our award-winning reputation here in the market, BHHS PP provides me with everything I need to do my job to the best standard. I was so delighted to get to know everyone when I joined in 2020, realising what a great team I had become a part of.
What do you like to do when you're not working?

My biggest hobby is surfing, in winter when the waves are better, I will surf whenever I get the chance. I love to start my day with a sunrise surf before going to work if the waves are good. I also enjoy exploring the Algarve with my girlfriend, we like to be out and about so always have something fun planned for the weekend whether it be a simple relaxed day at the beach or walking along the sea on the breathtaking cliff tops in Lagos, we always find ourselves having a great time.