Hannah Wood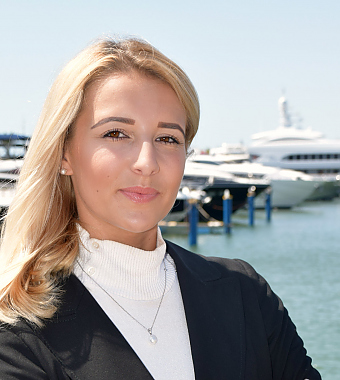 Property Advisor
Background
I moved to Portugal 9 years ago with my family. My parents came on holiday to Portugal over 18 years ago, and they fell in love with the country immediately. As I moved to Portugal at a very young age I went to both Portuguese and English schools, so picked up a lot of the Portuguese culture and gained a better understanding of the lifestyle and language here. After finishing school I explored the field of photography for a few years, before beginning my career in the real estate industry.
What do you like most about Portugal?
"What do I like most about Portugal?" Is a question I get asked over and over again, and to which I give a different answer over and over again. I would of course have to start with the Portuguese food and their hospitality, they do everything to make you welcome in their country. One of the main reasons people like Portugal is the fact that is has 300 days of sunshine, which is definitely a plus!You can walk along the streets in Lisbon, while someone is playing a saxophone on one of the balcony's, and feel like you are in the 1920's! But, my favourite part of Portugal is that you can be in one of the busy towns and after a short five minute drive you can be in the middle of nowhere, and find anything from lakes to deserted castles.
Why do you like working for PortugalProperty.com?
I like working for Portugalproperty.com because, we are more like a family than a team. We are all dedicated to our clients and making them happy, everyone puts 110% into finding people their dream home. It's a lot of hard work, but we enjoy the fact that we make peoples dreams come true. 
What do you like to do when you are not working?
There is always something to do in the Algarve, but for me you can't beat going for a nice long horse ride on the beach, or in the mountains. The beaches here are brilliant so you can't help yourself, even in the winter, when there is about you and two other people on the beach! There is always somewhere to go and something to do in Portugal, there are so many cities, lakes, castles and old monuments to go see, and there is always something to do when you are not working