Portugal's Wine: A different World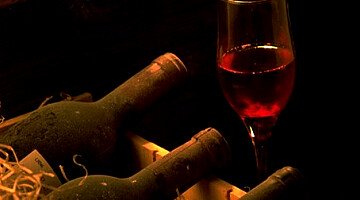 Wines in Portugal
Portugal has become one of the most influential countries in the world and continues to be one of my personal favorites when it comes to taking a vacation that counts. The vibrant culture, magnificent landscapes, rich history and beautiful beaches are all part of the overall appeal but for me it's the glorious Portuguese wine. Portuguese wine is a refined experience that continues to evolve, retaining the original bold flavor and at the same time presenting new tastes of perfection, pleasing wine lovers all over the world since it began its major exports over 300 years ago.
The first time we experienced Portugal we hadn't come for the wine; that was a pleasure we hadn't been introduced to yet. We had heard amazing things about Estoril, which just happens to be in the heart of Portugal's wine country, a truly stunning area with exceptional beaches and a remarkable coastline, edged by breathtaking cliffs. We had been planning the trip for some time, wanting to experience something different and the minute we arrived we felt like a member of the rich and famous. Everywhere we turned we found gorgeous gardens, flower laden villages and glorious palaces; truly amazing visuals that had us pulling out our cameras at every turn.
Estoril is just a short distance away from Lisbon and we were thrill with the easy access to transport services that not only get you to and from the airport quickly but to just about any other city you'd like to explore. Best of all the continually warm weather guarantees you'll always have a great time and it's the perfect setting for Portugal's vineyards and the wine they produce, which the country is very proud of and for good reason. Mix in gorgeous accommodations, delicious cuisine, the local arts, and an endless list of outdoor activities, and life just doesn't get any better.
After a few days in Portugal we understood why people seek out Portugal wine over the more notable Italian and French choices; it's not simply to try something new, but because they enjoy the unique, bold tastes, always delicious and varied from port to white, tawny and ruby variety, from sweet, light flavors to dark and full bodied. The most interesting part to us regarding how these wonderful choices are produced is that is that each offering is made differently by many vineyards throughout the country. All of the vineyards produce memorable wines that beautifully suit every meal from sweet treats appetizers to the fresh fish we dined on in Estoril that we love. The Estoril coast itself produces a very small amount of unique, fine wines in Colares and Carcavel and is a pleasure we allowed ourselves almost on a daily basis.
When we weren't dining the fantastic foods, relaxing in a nearby cafe and of course wine tasting, we found plenty to do all over are area. If you've ever been to Portugal before you know that Estoril is one of the most popular places in the world to play golf and there are several museums and historical palaces nestled all over the area to explore as well. Besides being amateur wine connoisseurs we love spending time outdoors and Portugal's beautiful weather makes it easy to enjoy everything the region has to offer. We booked a variety of tours to all the city's historical beauties, toured wineries, enjoyed the delectable variety of gastronomic delights and spent endless hours working on our tans on the beautiful beaches.
For us, Portugal will always be our favorite vacation destination. Even though the country and Estoril itself is a popular getaway for the rich and famous, anyone can afford to enjoy a vacation there. Visitors will find a variety of accommodations available that will fit every budget and an amazing amount of activities that are affordable as well as unique. If you're a lover of fine wine, beautiful beaches and remarkably beautiful landscapes, you'll be missing out if Portugal isn't on your bucket list. Just imagine going from the peaceful ambience of Estoril to Lisbon and in between, stopping by each of the sleepy little villages, making time to visit the Jose Maria da Foriceca wine cellars or even enjoying the panoramic views of the region from Arrabida Mountains; priceless!
Published in: Miscellaneous