Portugal to host second MotoGP race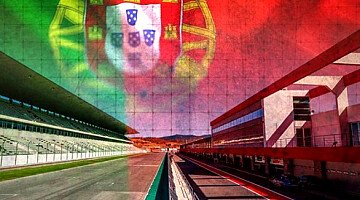 The Autódromo Internacional do Algarve in Portimão will once again host a MotoGP World Championship stage, its second MotoGP race of the year between November 5th and 7th, after the Australian round was cancelled due to Covid-19 travel restrictions. This is the 18th race of the year, a week before the race in Valencia, which closes the competition.

The Portimão racetrack hosted its first MotoGP race last year, hosting the season finale as part of a rearranged schedule due to the pandemic. The race, which went ahead behind closed doors, was won by Portugal's very own star rider Miguel Oliveira.

The championship returned to the Algarve in April but was once again held without fans in the stands. Oliveira was unable to repeat his feat due to a crash in lap six with the victory going to Frenchman Fabio Quartararo.

There is high anticipation that Miguel Oliveira will finally have fans from his own country cheering him on from the stands.

Miguel Oliveira said "I would be very happy to be able to race back home again. My ambition is to race under different conditions and to change the result that resulted in the premature crash at the Portimão GP. The objective for me will obviously be to aim for victory"

The head of Algarve tourism João Fernandes said, "We're expecting a full house. It will happen at the best possible time and will certainly generate great demand and hopefully, at that time, we will be able to host an event with a full house. It will also be the first time we will be able to welcome our great pilot Miguel Oliveira,"

Stressing that the two previous MotoGP races held at the racetrack were praised for the way they were organised, Fernandes said that it will be a "calling card" for the Algarve.

The tourism chief said, "The GP is even called the Algarve GP."

Now is the time to invest in property in Portugal. Speak to one of our knowledgeable and professional Property Advisors: info@portugalproperty.com or call us on +351 308 800 878 or 0800 014 8201 free from the UK.
Published in: Site news / Property for Sale in Portugal / Portuguese Life / News and Updates / Guide to Portugal