Portugal property price increases "almost double European average"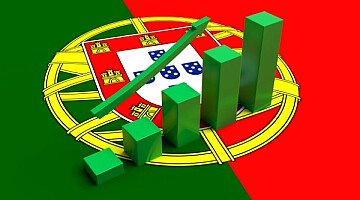 Portugal
Yet another report shows house prices in Portugal are increasing at "almost double the European average".

Prices in the first quarter of this year were up by nearly 8% on the previous year, which is well above the 4% average increase the Eurozone saw as a whole.

The report from the EU's statistics office shows only the Czech Republic, Lithuania and Latvia posting larger increases in house prices than Portugal.

In Croatia and Italy, house prices were down on the year.

This is off the back of 2016 which was also a boom year, where property prices registered a 6% increase over 2015.

And according to an index compiled by the Royal Institute of Chartered Surveyors (RICS) and Confidencial Imobiliario, demand for property in Portugal continued to be strong in the first quarter of 2017, but fewer homes are being put up for sale, which creates a supply issue. There has been a steady rise in new buyer enquiries, a pick-up in sales instructions but new listings have now dropped in each of the last two months.

The three regions covered by the index - Lisbon, Porto and the Algarve saw an increase in agreed sales and looking forward, sales are expected to rise further in all three, although sales expectations did soften a touch in Lisbon relative to the previous month. However, Lisbon saw the largest increase in new buyer enquiries.

Over the next five years, house price inflation is expected to average around 5% per annum.

RICS chief economist, Simon Rubinsohn, believes the outlook is positive. 'Employment growth has accelerated across the Portuguese economy in recent months, with the latest figures showing an annual increase in excess of 3%. This sustained improvement continues to support housing market activity and prospects for further growth over the year ahead look promising given the current macro climate,' he said.

So, now really is the time to make that investment!
Published in: Business / Guide to Portugal / Money / News and Updates / Portugal Property / Portuguese Life / Property / Property for sale in Portugal