Lisbon: Where Business Becomes Pleasure
Published on 19th December, 2013 by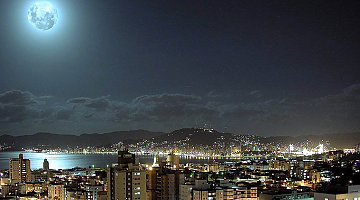 Lisbon is widely considered to be one of the most beautiful cities in Europe and for good reasons, too. The capital city of Portugal boasts of gorgeous architecture, gracious people, and great traditions that speak about its glorious place in world history.
But Lisbon is more than its touristy places! It is also considered as one of the best places to work in Europe, a fact that employees at multinational corporations have attested to.
General Satisfaction
In a survey conducted among 25 large companies with operations in each of the 25 capitals in Europe, Lisbon was among the topnotchers in general satisfaction among employees. The participants asserted their general satisfaction with the terms and conditions of their work and their workplaces.
Lisbon ranked well – it was voted into third place out of the 25 capitals. The survey was conducted by the Great Places to Work Institute, a global human resource management consulting, research and training firm with specialization in organizational trust, on the best European Capitals to Work In.
Each of the 25 large corporations from the 25 European capitals were compared based on employee satisfaction in a wide range of factors. These included respect, fairness, credibility, loyalty, and community relations, which the employees were asked to rate as part of the survey.
Lisbon was up against the big boys of Europe specifically London, Berlin and Paris, all of which trailed behind Lisbon. The city was only surpassed by Copenhagen with an average of 95 points and Madrid with a 92-point average; Lisbon garnered 90 points on average. The European average was 88 points.
Ups and Downs
A quick look at the components of the overall score reveals that Lisbon has its ups and downs as one of the great places to work in Europe. On one hand, employees were proud of their workplaces as well as in their corporations' involvement with their communities. These are important aspects of working in any place mainly because people want to enjoy pride of place and being part of its dynamic community.
On the other hand, Lisbon rated low on factors related to workplace and salary fairness, work/life balance, and equity in awarding of promotions. Employees were apparently sensitive to practices of favoritism in their workplaces, thus, the low scores on this factor.
Overall, nonetheless, Lisbon did well!
The study was presented during an award ceremony in the Portuguese capital with the institute handing our certificates to corporations identified as "Great Places to Work". In 2013, these companies included Microsoft, Accor, CH Business Consulting, Royal Canin, Medtronic, Cisco Systems, Gatewit, Jerónimo Martins Mars, SAS Institute, Novartis Farma, ROFF, and Unilever.
The third-place ranking of Lisbon for 2013 as one of the great places to work in Europe is welcome news that the country has been receiving in recent weeks. Just recently, Portugal has been declared officially out of recession because of its growth in Gross Domestic Product (GDP); during the third quarter of the year, its GDP increased by 0.2% on the second quarter.
Indeed, Portugal may be coming out of the dark that has held in its grip for the past 2½ years since the recession started in late 2010. Although the idea of relocating to Lisbon has slightly faded in popularity among expats because of its economic problems, its impressive performance as one of the world's best places to work can once again add to its appeal as a haven for expats and locals alike.
Published in: Business