Hope, life and new found love as unemployment figures fall again in Portugal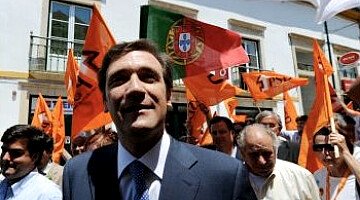 Prime Minister - Pedro Passos Coelho
Prime Minister Pedro Passos Coelho is fighting a battle as he cuts government spending and raises taxes to try and counter the ever increasing unemployment.
National Statistics show that 43% of under 25's who are not doing further studies are not able to find employment. This has led to a dramatic increase in emigration figures as these youngsters leave the country to go find work all over the world. Youth unemployment has been more prevalent than any other in the past decade. Government has initiated "Youth Impulse", which is a program that will hopefully put on the brakes.
Government has forecast a third year of recession in 2013 and sees unemployment rising to 18,5%. Finance minister, Victor Gaspar has assured us that things are looking up. Earlier this week government managed to raise 3 billion Euros by selling ten year bonds for the first time since they were bailed out. Officials apparently said that it could have sold three times as much debt this week, which gave hope that Portugal could be off aid by the year 2014.
Victor Gaspar said that not only have they completely got the financing they require for the year, but have also started accumulating the financing needs anticipated in 2014 to make sure that they will be able to exit the bailout aid supplied.
Although there are many young people struggling, all is not lost. With a loan from the government, Tiago Valente, 31 years old, is now a successful businessman. A qualified psychologist, he was formerly unemployed. He has opened The Float Spa in Lisbon, which is a favorite place for people to relax. He has very cleverly made his spa unique by introducing a new concept of relaxation, namely Floatation therapy. The capsule uses water with Epson salts in order to be able to float, and colorful lights which aid the relaxation effect. He has plans to open another spa in Lisbon and employs several people.
Marta Santos emigrated to find her success. She fell in love, had a baby and goes home for visits and claims the most positive thing she did was to emigrate.
The Secretary for entrepreneurship, innovation and competitiveness sees emigration as something better than a whole lot of youngster sitting around doing nothing at all. She would rather they emigrated to find a career.