Work remotely from Portugal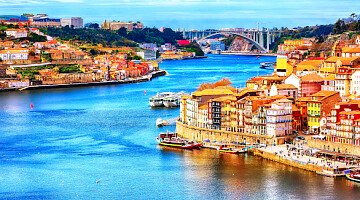 Since the pandemic, remote working has been conventionalised, with many people preferring to work from home. But as home can be anywhere, why not make your home/office in Portugal? Friendly people, a fantastic climate, mild temperatures, delicious food, a vast and scenic Atlantic coastline and a relatively affordable cost of living.
Under the new Portugal Digital Nomad Visa programme, introduced last year, non-EU/EEA/Swiss citizens can live and work in Portugal as remote workers. The Visa allows digital nomads to stay or settle for a certain period in Portugal. Many countries now have Digital Nomad Visas, and the Portuguese version is very appealing.
Remote workers can either apply for a temporary stay visa for up to one year or a residency visa that can then be renewed for up to five years. Ideal, whether you are looking for a short-term temporary stay visa or to obtain a residence visa and perhaps live longer in the country.
To qualify for the visa, you must present proof of:
    • Earning four times the Portuguese national minimum wage to live and work in the country, which amounts to around €3,040 per month.
    • The employment relationship, presenting the employment or service contract.
    • Average monthly income for the last 3 months. The purpose is to guarantee that you have the income to live in Portugal during the proposed period.
    • Tax legal residency.
It's also possible for the remote worker's relatives to apply for a temporary stay or residence visa, which will allow the family to enjoy the benefits too.
If you obtain a residence visa, after five years, you can apply for permanent residency and even Portuguese citizenship if you fulfil all the requirements. With citizenship, you will have the right to live, work and study in any European Union (EU) member country and travel throughout the Schengen Area visa-free without having to deal with border control – one of the key advantages of the new visa.
To apply, you can visit the Portuguese Consulate in your home country or at SEF (Portuguese immigration and border services) if you are already in Portugal.
Let us help you find your perfect home in Portugal, Email hello@PortugalProperty.com or call us: +351 308 800 878 or 0800 014 8201 free from the UK.
Published in: Business / Guide to Portugal / Miscellaneous / Portuguese Life / Travel