What makes PortugalProperty.com different?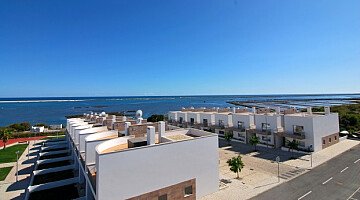 Algarve
You may have seen the news released recently by the National Statistics Institute (INE) whereby a record 24.1 million guests stayed in tourist accommodation in Portugal last year, up 13 percent on 2016!

And you may have decided that now is the time to invest in property in Portugal to capitalise on this. But why should you choose PortugalProperty.com to help you find your dream home in the sun?

Because we listen! We listen to corporate investors who buy 30 apartments, we listen to private investors who buy 2 or 3 apartments, we listen to a couple wanting a holiday home, we listen to relocation clients who want to buy a home or business and we listen to retirement clients who may need extra help with healthcare and financial arrangements.

Then we advise, recommend and guide you through a structured process which will allow us to not only show you the best selection of properties on the market, but to advise you on the whole buying process from enquiring on a property to moving in!

We will help you at every stage with advice on location and rental yield, opening a bank account and who to use for the most competitive mortgages, breaking down the buying costs, recommendations for independent, reputable multi lingual lawyers, obtaining a fiscal (tax) number, getting the best currency specialist to maximise your budget and buying a furniture package - all so that you can safely complete the purchase and sit back and enjoy your new home.

We want to share our knowledge so you can benefit from a sound investment and enjoy the lifestyle you've been dreaming of!
Published in: Site news / Property for Sale in Portugal / Property / Portuguese Life / Portugal Property / News and Updates / Business