What does Brexit mean to Portugal and its property market?
Published on 5th July, 2016 by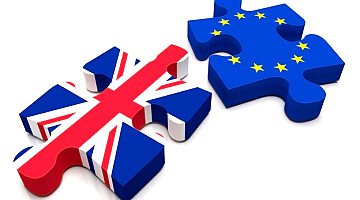 Brexit
When thinking of global investment, Portugal is not the first place which springs to mind. However, with the after effects of Brexit still rippling across the globe, the hidden secrets behind Portugal's increasing property market will make it clear to see why it is now the first port of call for many investors as well as private individuals following the fall-out from the historic UK referendum result.
With Lisbon attracting investment from around the world and the Algarve now starting to show positive growth for the first time since 2009, there are many reasons to take a closer look at the market here, not just because of the attraction to have a second home in a sunnier climate but the beneficial tax regime that is available to all non-residents.
Since 2010 we have seen a year-on-year increase in the number of property sales within PortugalProperty.com and an unprecedented rise during the last two. With central Lisbon experiencing growth of more than 15% during 2014, above 20% during 2015 and current trends continuing to head in the same direction during 2016, we look at the FACTS behind this increasing property market.
The 3 main reasons behind the increased activity in Portuguese Real Estate
NHR, Non Habitual Residency Scheme
It may not be the first country that comes to mind when talking about favourable tax regimes, but Portugal offers one of the best tax breaks available in Europe. The NHR regime provides a flat income tax rate of 20% for qualifying employment and self-employment income and a tax exemption for almost all foreign source income. Once accepted into the scheme the government will guarantee this tax break for a minimum of 10 years.
Golden Visa
With the Portuguese government determined to attract foreign investment to the country, the directive for the Golden Visa was launched in 2012. There are several ways to obtain this visa, however the most popular and attractive option has proven to be through purchasing real estate - any individual willing to Invest €500,000 in to property here in Portugal can apply to be part of the programme. The resulting benefit of being part of the Golden Visa scheme allows non EU clients free movement within the Schengen area and the possibility to apply for Portuguese nationality and consequently an EU passport within 6 years. With more than 7,000 applications since its launch, it is becoming very popular with non-Europeans and has already generated more than 3.5 billion euros of foreign investment.
Absence of wealth tax and the beneficial treatment of gifts and inheritances
There is a tax exemption for gifts and inheritance tax to a spouse, descendants or ascendants here in Portugal. Inheritance or gifts to other individuals will either not be taxable, due to generous territoriality rules, or subject to a flat 10% stamp tax rate. There is also no wealth tax and free remittance of funds either to Portugal or abroad.
So with the majority of foreign investors coming from either neighbouring European countries or outside of Europe, the Brexit situation has not affected the market here in Portugal. In fact, during the run up to the referendum, PortugalProperty.com has seen record sales during the first 6 months of 2016 with no sign of it slowing down post Brexit. With a broad spectrum of clients coming from France, Germany, Scandinavia, Switzerland, the UK and now Ireland, the Algarve is not dependent on one single market and has not seen any affects either pre or post Brexit - with the beneficial tax breaks outweighing the slight dip in Sterling it's not worrying any of our existing UK clients going forward.
However what if you don't want to take the tax benefits or residency options and simply want a holiday home in the sun that can generate some income? 2015 was the "best year ever" for tourism in Portugal with 48.9 million hotel bookings and 17.4 million tourists. The Algarve accounted for more than a third of all hotel bookings and registered a 3.9% increase in tourists, with hotel revenue alone reaching a whopping 758 million euros all fueled by an increase in foreign tourists up 5.8% on the previous year.
The golfing sector also registered an increase of 80,000 more golfers than in 2014, taking the total amount of rounds played to 1.2 million during 2015. Faro airport had its busiest year since opening in 1965 with 6.4 million passengers passing through the airport, the biggest rise in numbers coming from French visitors up more than 20% than in 2014, Belgium also sent 14.3% more than the previous year and tourists from Switzerland were up to 92,000 - a staggering 79% increase.
The Algarve has a protected coastline. The government has ensured that there is not an over development in real estate and have placed stringent guidelines on what can be built, how high and how close to the beach properties can be, all to ensure that they protect the outlook and keep the coastline looking fantastic. These laws have protected the Algarve coastline from becoming the Benidorm of Portugal and with such a variation from the dramatic cliff views in the West to the nature reserve in the East and the stunning marinas and golf resorts in the centre, it is attracting an increasing numbers of investors and tourists alike.
In Lisbon there is not only the wide range of European investors but a huge number of non-Europeans purchasing for the Golden Visa. This market is growing from strength to strength and shows no sign of slowing down regardless of the UK's place within Europe. With a severe shortage of short term rentals in the city, the government has now offered tax incentives to any owners willing to let their property out on a short term basis.
With standard tax rates on property income at 28% in Portugal you can now get benefits from this if you're willing to let short term - you will only pay 28% on 15% of the income bringing your return down to just under 4% of your profits - one of the lowest taxable incomes for non-residents in Europe if not the world. With occupancy rates in the Baixa and Chiado areas ranging between 85-90% on newly refurbished properties many investors are experiencing 5% returns after tax.
So, let us look at Lisbon as a city. With very little growth during the boom across Europe between 2004 and 2009, the city never really suffered too much in the crisis as it was a place stuck in time. Rent control was a major factor in investors staying away. However the introduction of the Golden Visa, the various tax benefits, removal of rent control in the historical center and the NHR scheme, Lisbon slowly began to turn around from 2013 onwards, bringing us to the point we are at today.
A city undergoing one of the biggest urban regenerations in Europe, where the majority of 17th and 18th century buildings are being refurbished to the highest standard whilst keeping the original façade ensuring a truly magnificent and unique look that, once complete, will take you back in time on the outside while internally offering you all the technology and comforts you could wish for behind closed doors.
Lisbon is also experiencing huge increases in tourism. America was one of the fastest growing inbound tourism markets in Portugal during 2013 and, in 2014, meant that Lisbon had the largest tourism growth of any European city - up 15.4% compared to 2013. This figure continued to rise and in 2015 again increased to nearly 11 million tourists with many tourist operators expecting 2016 to be even busier.
Andrei Khalip recently reported for Reuters that Lisbon has been the fastest growing city destination in southern Europe for overnight guests since the global financial crisis with an unprecedented surge in the nation's $11.6 billion tourism sector
With the UK and Portugal having the oldest alliance in the world the Portuguese Prime Minister, Antonio Costa, has already stated that he "will do everything to ensure all the rights of the Portuguese community in the UK are guaranteed, along with all the rights of the British citizens who live, visit or invest in Portugal".
In summary, the pound may have dropped around 5% against the euro but it fell lower than its current rate in 2013 and recovered. Currencies will always fluctuate and with London being the financial capital of the world it is with some certainty that we expect it to recover.
So with all the points above showing great reasons to invest in Portugal at the moment regardless of where you live the only reason we can find not to is sterling taking a 5% drop against the euro. In my opinion it would be madness to let this opportunity pass you by for the sake of 5,000 euros in every 100,000 euros invested and, if your currency is in rand, then I suggest you move now whilst you have a fantastic opportunity to invest for less.
Published in: News and Updates