The future is bright for Portugal!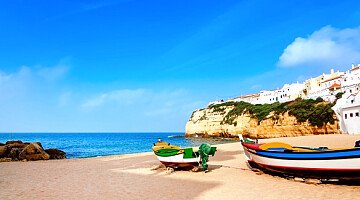 Algarve
The latest Algarve tourism activity figures from the first half of 2019 have been released by the National Institute of Statistics (INE). They show a 7.9% increase in total revenues - €431.3 million, an increase of 9.3% in the number of guests - 2.17 million and an increase of 3.3% in overnight stays - a total of 8.62 million. This is all compared to the same period of 2018.

Despite ongoing Brexit discussions, the British market grew in the area, with an increase of 6.8% in the number of guests - 548,600 and an increase of 1.9% in overnight stays - a total of 2.64 million. This meant Britain was still the main foreign market for tourism performance followed by Germany then the Netherlands with the Italian market seeing a significant increase.

This is all on the back of the Financial Times article about why Portugal's Prime Minister, "the canny Mr Costa", "has reason to be more optimistic than many other European leaders".

His party's first-ever alliance with 'further left groups' has seen "a general uptick in Portugal's fortunes" with growing foreign investment and 'mass tourism'.

Moody's ratings agency has also upgraded Portugal's outlook from 'stable' to 'positive'. All in all, the country is basking in what the renowned financial newspaper calls "good fortunes".

What PM Costa needs to do next, says the FT, is "continue down the now proven path of fiscal prudence, but without punitive austerity", "carry out deeper reforms of the country's outdated public administration" and work on the banking sector.

So with such good news all round, what better time to make that investment in property in Portugal – it's an excellent lifestyle choice whilst offering great potential to maximise return on rental revenues.
Published in: Travel / Site news / Property for Sale in Portugal / Property / Portuguese Life / Portugal Property / News and Updates / Guide to Portugal / Business