The deadline is approaching…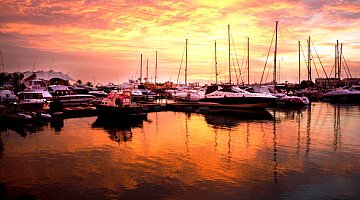 If you are thinking of investing in the Portuguese Golden Visa scheme, now really is the time to make that investment.

At the end of last year, the government voted to end the Golden Visa scheme for properties in the metropolitan areas of Lisbon and Porto and across the country's coastline. Golden Visas will only be available in the interior regions of the country plus the Azores and Madeira. The government wants to promote foreign investment inland and in low-density regions.

The good news though is that these changes will not take effect until July 1, 2021, and the proposal is to ensure that there is a transitional period in 2021 and 2022, during which there will be a gradual application of the new rules.

The Golden Visa scheme is a relatively affordable investment option enabling non-EU/EEA citizens - including the British - to fast track and obtain a special residence permit in exchange for a 5-year investment in Portugal. Since its inception in 2012, the scheme has raised more than €5 billion for the Portuguese economy with over 9,000 Golden Visas being granted through the purchase of real estate.

The Portuguese Golden Visa is one of the most popular not only in Europe but in the world, due to property prices which are one of the lowest of all the EU capitals. The scheme allows investors to live, work and study freely throughout the Schengen area and after five years they can even apply for a Portuguese passport. For high net worth individuals, a Golden Visa is a gateway to freedom. It's not about relocating – but about creating future opportunities for one's family, either for an improved quality of life, access to better education, or a haven from political instability.

Investors can also add family members to their applications as dependents and there is no need for full relocation, as long as they comply with the minimum stay requirements of just seven days in the first year and fourteen days in each subsequent period of two years.

So it is important to start your application now. Berkshire Hathaway HomeServices Portugal Property has assisted hundreds of clients in obtaining the Golden Visa. Contact one of our knowledgeable and experienced team of Property Advisors: info@portugalproperty.com or call us on +351 308 800 878 or 0800 014 8201 free from the UK.
Published in: Site news / Property for Sale in Portugal / Portuguese Life / News and Updates