The currency market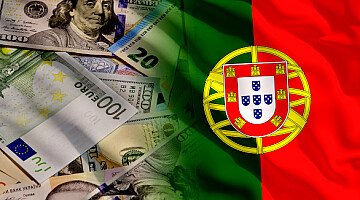 The currency market
Currency and finance are key parts of managing any international property and being aware of the options open to you is equally as important. Dealing with a Portugal Property Currency Specialist can be of real value. Our partners LUMON, offer value-adding services to make transfers easy, quick and cost-effective.
Steve Eakins, a Director at LUMON commented recently 'we are seeing a real increase in demand for our specialist service, especially from international property owners as they continue to look for the best ways to manage the costs of the property.' He went on to explain why now; 'clients are commenting that due to the large movements in exchange rates they are wary and want to ensure they get the best service at the best price.'
Tools from specialist firms range from rate alerts to spike notifications, automatic buy instructions when rates are reached and being able to buy forward, (securing current rates without all the funds being available.)
Be very aware of the movement of the currency market and how that could impact your running costs or project budgets:
Timeline     Change HIGH/LOW GBPEUR*     Difference on £500,000 transfer*
14 days                           5.65%                                               €32,500
2 months                      9.5%                                                 €57,500
1 year                              11%                                                   €67,500
Timeline     Change HIGH/LOW USDEUR*     Difference on $500,000 transfer*
14 days                            6.85%                                              €52,000
2 months                       8.65%                                              €60,200
1 year                             22.5%                                               €115,050
LUMON – The Portugal Property Currency Specialists - have been helping people achieve their dreams of Portugal property ownership, plus the management thereafter, for over 20 years. Over the last year, they exchanged over £4bn for their clients due to their expertise and pricing. They have full-time staff and offices in Portugal and are experts in their field.
It is for these reasons that BHHS Portugal Property are proud to introduce our clients to their service, many of which thank us for the recommendation. 
We would encourage you to speak to them: LumonPay.com - +351 (289) 316014, 0044 (0)1494 422 267, portugal@lumonpay.com
*Change in exchange rates calculated on 8.30 GMT 28th September 2022
Let us help you find your Portugal Property - contact our knowledgeable and friendly team of Property Advisors here in Portugal - email: hello@PortugalProperty.com or call us: +351 308 800 878 or 0800 014 8201 free from the UK.

Download our magazine 'At Home'

Berkshire Hathaway HomeServices Portugal Property www.PortugalProperty.com
Published in: Miscellaneous / Money / News and Updates / Portugal Property / Site News