The Algarve – the No1 destination for retirees looking to relocate
Published on 8th February, 2017 by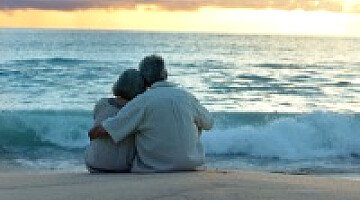 Algarve
Portugal, and the Algarve in particular, is now ranked by "The Live and Invest Overseas Index" as the number one spot in the world for retirees looking to relocate to sunnier climes. It came out on top after taking a dozen various criteria into consideration. These criteria included:
Local expat population
The national tax profile
Quality of healthcare – voted 12th best in the world
Local entertainment scene
The cost of living
Top attractions
With the Algarve topping the popularity chart, second came Valetta in Malta, and third place was taken by Puerto Vallarta in Mexico.
The research that was carried out regarding the Algarve, proved that the area had the widest appeal across a diversified audience. A good choice of below market value property ,and property that offered great value for money, many in prime sea-front locations with some stunning views, figured highly in people's wish lists, as did plenty of opportunities for fun, adventure, alongside an alfresco lifestyle.
85 of the areas beautiful beaches attained blue flag status last year
Another attraction for Brits is the size of the expat community and the fact that English is widely spoken. Portugal has also got a great financial infrastructure in place which favours expats of pension age.
Popular with Americans too
In addition to the Brits, the Algarve is hugely popular with Americans, with a robust dollar meaning that properties and lifestyle are relatively cheap. A typical retired US couple are able to enjoy a comfortable lifestyle from around $1,400 per month.
Another key factor among potential expats is the fact that Portugal is rated the 5th most peaceful nation in the world, with one of the lowest crime rates.
Light after Brexit
Even after the Brexit vote, the Algarve is still high on the destination list for British expats, thanks to its undervalued real estate, and its realistic cost of living. For anyone considering relocation to get the very best out of their retirement years, the Algarve is the place to go.
Published in: Travel / Site news / Portuguese Life / Guide to Portugal