Tax advantages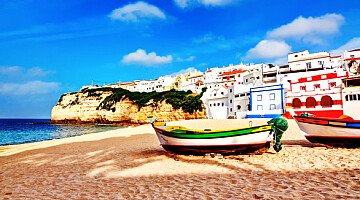 Portugal is ranked the best country in the world for expatriates' quality of life (InterNations 'Expat Destinations 2019'). It also has surprisingly good financial benefits – namely, a scheme that allows tax advantages to foreign professionals, entrepreneurs and pensioners. Are you thinking of moving to Portugal? What does the current Portuguese tax landscape look like?

Portugal's Non-Habitual Resident Programme is a tax regime that was introduced in 2009, it offers foreign residents and investors reduced tax rates and exemptions on some taxes.

The regime is designed to attract foreign investment to Portugal and is very successful with more than 10,000 non-habitual residents enjoying the benefıts in Portugal. It continues to offer new residents highly attractive tax benefits for their first ten years here. If you are about to move to Portugal and have not been a resident within the last five years, you can apply at your local tax office to lock in these significant benefits.

There are just a few conditions to comply with:
That you've not been considered a tax resident in Portugal in the preceding 5 years
That you become a tax resident with a tax number in Portugal by buying or renting a property, before the corresponding application
That you spend at least 183 days in Portugal a year – consecutive or not.
Some of the advantages of the NHR Programme include:
Income tax: special individual tax treatment on incomes for 10 years
Tax exemption on almost all foreign sources of income
Exemption of tax on inheritance or gifts to family members
Opportunity to have tax residency in a 'white list' country within the EU
Zero wealth tax
Free cash remittance to Portugal
Certain 'high added value' professions can also benefit from a flat 20% income tax rate
So it's not just about 300+ days of sun, the warm friendly people and amazing gastronomy - you could be forgiven for thinking it's all about long games of golf, lazy strolls on the beach and large glasses of port! As a starter that's not bad, but there's much more to Portugal than most people first realise – including great tax advantages!

Find out more by contacting our knowledgeable and professional team of Property Advisors: info@portugalproperty.com or call us: +351 308 800 878 or 0800 014 8201 free from the UK.
Published in: Site news / Property for Sale in Portugal / Portuguese Life / News and Updates / Guide to Portugal