Sudden Surge in Travels to Spain and Portugal Could Mean Travellers Need to Book Early
Published on 16th March, 2016 by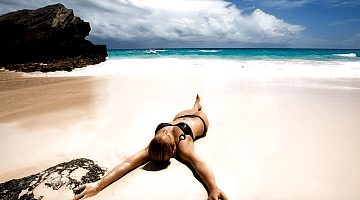 "We Love Portugal"
Travel to Portugal and Spain are currently on the rise. Recently released figures show that Portugal travel has risen 32% while Spain travel has seen an increase of 27%. These increases in numbers are the result of British travellers forgoing trips to Tunisia and Turkey, in favor of Portugal and Spain. Even areas such as Cyprus and Malta are also on the rise.
With the increase in travel to these areas, there is also a risk of a preferred travel destination being booked up for a person's holiday. That is why it is critical that those who are interested in traveling to these incredible destinations ensure that they do so early on.
Customers who book their holiday early will not only find they aren't affected by the surge to these destinations, but also save money in the process. The best value on travel always occurs when you book your holiday early on.
But why the sudden surge in popularity to Portugal and Spain? Part of the reason is the incredible beauty and rich culture. More travellers are discovering just how fascinating these areas are and this draws them in.
The recent increase in terrorist incidents and changes in views on foreign travel are another concern. Once popular travel destinations like Egypt and Tunisia are no longer the hot spots travellers want to flock to. After the recent bombing in Istanbul in January, the reservations for the area have declined sharply by 50%.
Due to the dangers in travel, some of the leading travel firms like have removed their packages that focus on Turkish travel. Instead, they are giving tourists the option to holiday in more welcoming locations like beautiful Portugal.
Holidaymakers who have booked their plans with companies like London based Elixir Holidays may need to make other arrangements. The company that once focused heavily on holiday experiences in Turkey has recently announced that they are going under. In turn, airlines that usually deal with places like Turkey and Egypt are focusing on safer destinations instead. This reduction in the number of available options has increased the desire and demand to travel to places like Portugal and Spain, which means that traveling on certain dates can be difficult.
While the travel industry does work on a supply and demand approach, that doesn't mean that they can always cater to the unique needs of their customers on specific dates. Despite Thomas Cook switching 400,000 seats from Turkey travel to travel in Spain, these available seats are all filled and ready to go for tourists who have changed their holiday plans also.
As the culture in the area continues to change, travellers on holiday will also need to change their approach to things. With certain parts of the world posing a danger to those who visit them, other areas deemed safer will continue to see an increase in the number of travellers that visit there. This influx in demand will also cause prices to continue to rise. This means a trip that is booked today for later in the year could significantly grow in value, as the continue demand to travel to Portugal and Spain rises. While this is an exceptional choice for those who want to save money and book their holidays no, it also is a wise idea to explore the possibility of flipping a vacation package if you find airlines and hotels that will allow it.
Clearly, there are quite a few reasons for you to consider booking your holiday packages today. Take a moment to consider the rich and vibrant history of Portugal, and book an experience in this beautiful country that allows you to take in the culture, and the natural beauty that will surround you while you are here.
Published in: Travel / Portuguese Life