Short 'reprieve' for Golden Visas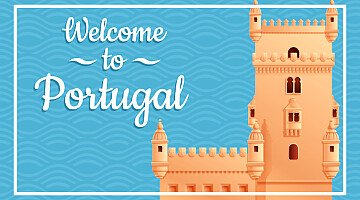 Earlier in the year, as part of the Portuguese government's 'Mais Habitação' (More Housing) bill, it was announced that the Golden Visa scheme was about to undergo profound change. The successful scheme, which since 2012 has seen over 12,000 applicants qualify for the visa, is due to cease to accept real estate purchases and real estate related funds as qualifying investment options.
Then on Monday, 21 August 2023, the President of the Portuguese Republic, Marcelo Rebelo de Sousa, rejected the government's bill on political grounds, as he said it was "not easy to see where the promised housing supply would come from in an effective and timely manner".
This veto means that investors have been given a little more time to acquire a Golden Visa through property investment. Currently, everything is still up in the air but the fact the president has vetoed the decision does not mean that the bill will be cancelled.
Parliament resumes in the middle of September, it is anticipated that few changes, if any, will be made to the bill. Once it has been re-agreed it will be sent back to the president who has 8 days to sign. It will be at this point that it will undergo the process of being written as law. The law will become effective roughly 14 days after the president signs.
So, it really is the last opportunity for global investors to obtain Portuguese residency through property investment and to acquire eligibility to apply for Portuguese citizenship after 5 years.
The proposal does not have a retroactive period, so applications submitted before the official effective date - that is when it becomes law probably mid-October - will still be accepted.
Currently, you can purchase a residential property or invest in a hotel redevelopment programme from €280,000 to qualify for the Golden Visa. If you are concerned about timing, our last Golden Visa sale went from deed to submission of Golden Visa application in less than 7 days.
Take advantage before the scheme ends, call us to arrange your free Golden Visa Consultation. Please email us hello@PortugalProperty.com or call us: +351 308 800 878 or 0800 014 8201 free from the UK.
Published in: Business / Guide to Portugal / Miscellaneous / News and Updates / Portugal Property