Portugal's Healthcare System - 12th Best in the World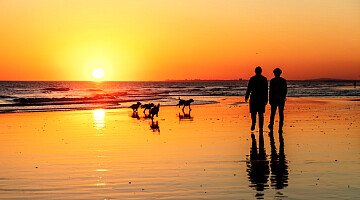 When moving abroad, healthcare is an important consideration. Don't worry! The World Health Report for 2019 by the World Health Organisation awarded the Portuguese healthcare system number 12 in its ranking.

Healthcare services here are organised by the tax-funded public health service, known as the Serviço Nacional de Saúde (SNS). Under the SNS, most essential medical services are free, while non-essential services and treatments are available for a small payment.  Qualification to use this system will depend on residency status and nationality.

EU citizens with a valid European Health Insurance Card (EHIC) or equivalent will be able to use the Portuguese public healthcare system free of charge for up to 90 days and thereafter will need to be registered as residents to continue using the system. Citizens of some European Economic Area (EEA) countries will also be able to take advantage of this reciprocal healthcare agreement.

Non-European Union nationals (including the British after December 2020) will be unable to use the public healthcare system until they have been registered as residents. 

In addition to the SNS public health service, many excellent private health care institutions and professionals offer a high level of care. 

To make overseas patients feel more comfortable, hospitals are implementing personalised patient care and monitoring services, with English as the language of communication. There is also an Integrated Medical Emergency System, which guarantees the fast and accurate provision of healthcare to accident victims or anyone suffering a sudden illness. 

If you need to use the SNS public health service, medical assistance can be obtained at the local health centre 'Centro de Saúde', located in most built-up areas. The European Health Insurance Card (from the country of origin) and passport or identification document will be required to access free or low-cost healthcare.

Most pharmacies 'Farmácias' in major cities are run by qualified chemists who speak English. Pharmacies in rural areas are less likely to have English-speaking staff, but you can still expect excellent service.

So what's holding you back? Find out more about relocating to the sunshine: info@portugalproperty.com or call us on +351 308 800 878 or 0800 014 8201 free from the UK.
Published in: Guide to Portugal / Health / News and Updates / Portuguese Life / Property for sale in Portugal / Site News