Portugal's entrepreneurial spirit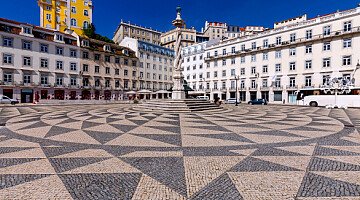 According to The Portugal News, over the last 10 years, Portugal has moved from the lower end of most European entrepreneurship rankings to being now close to the top.
The European Central Bank reports that Portugal is the second-best country in Europe in terms of business innovation, with the technology business sector having a marked presence in the country with new companies/opportunities and the corresponding financial outcome. There were seven unicorns created in Portugal - in the world of start-ups, this is the name used to describe companies valued at one billion dollars. Portugal is among the 5 best unicorn breeding countries in the world, measured by unicorns per capita or by GDP.
One of the reasons given for this rise seems to be related to the type of people that the country has been attracting. People connected to the technology sector, who can easily work in any country in the world. These people have increasingly chosen Portugal: the welcoming spirit, the ease of speaking English and the existing technological solutions.
Conditions in the country are changing and improving and Portugal is starting to retain its best.
The OECD (Organisation for Economic Cooperation and Development) states that Portugal has the 2nd highest rate of engineering graduates in Europe and is the 12th in the world to find new qualified employees. Also, according to the OECD, Portugal is today the cheapest country in Europe to run a business. Companies with a presence in the country, such as Siemens, Volkswagen, IKEA, Nestlé, Microsoft, Unilever and Danone, rank their Portuguese subsidiaries as the most effective globally.
And all these companies have helped to develop a large base of skilled and experienced employees with the skills and experience to build their own businesses.
The Lisbon Web Summit is the world's largest technology event and an annual gateway to leading software and idea creators, entrepreneurs and companies. Portugal also has some of the best accelerators and business incubators in the world, the Instituto Pedro Nunes (IPN) in Coimbra, for example, was ranked among the top 5 worldwide in 2021.
Portugal's advantages associated with entrepreneurship are clear: creation of new companies, greater investment in the economy, creation of new jobs and promotion of competitiveness and innovation.
Find out how to be a part of this entrepreneurial boom by investing in property in Portugal. Contact our knowledgeable Property Advisors: email: info@PortugalProperty.com or call us: +351 308 800 878 or 0800 014 8201 free from the UK.
Download our magazine 'At Home' Berkshire Hathaway HomeServices Portugal Property www.PortugalProperty.com
Published in: Business / Miscellaneous / Money / News and Updates / Portugal Property / Press Releases / Property / Property for sale in Portugal / Site News