Portugal – Top Place to Retire, Again!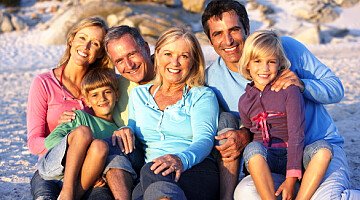 So is 2020 the year to live your dream and move to Portugal?!

Well according to International Living, which releases an Annual Global Retirement Index of the top places to retire each year, it definitely is and Portugal is THE place. 

The editors of the Index sift through the wealth of opportunity the world has to offer; comparing, contrasting, ranking and rating their findings to help potential ex-pats pinpoint the best-value destinations around the world. "We strive to create an index that provides the most accurate – and useful – insights for readers," says International Living's executive editor Jennifer Stevens. "There's no one-size-fits-all destination, but by gathering insights and specific data from our correspondents around the world, we're able to compare apples-to-apples and create a snapshot of what each of the 24 countries we rank has to offer across categories like Cost of Living, Healthcare, Visas and Residence and more."

Annually, the International Living editors refine their methodology. "We tweak the index each year to make our comparisons more helpful to potential ex-pats," says Stevens. The Climate category, for instance, now favours places that offer a variety of options. "The sun may shine year-round in a beach locale, but not everybody likes hot and humid and so this 2020 index gives favour to those places that might, for instance, offer both beach and a cooler highland option," says Stevens.

Another change is in the Cost of Living category. Stevens says "We took the cost of housing out entirely and created a new category, which combines buying and renting, which now makes it easier to compare day-to-day living costs," 

Portugal tops the Annual Global Retirement Index for 2020 because they found it to be one of the world's friendliest, easiest and safest countries. 

They said that Portugal's appeal is its gracious people, attractive beaches, brilliant sunshine and rich culture. "After living here for more than seven years, I've been asked many times, 'Why Portugal?'" says Tricia Pimental, International Living's Portugal correspondent. "My response is often to enumerate factors like affordable lifestyle – which includes quality professional healthcare – temperate climate, high safety rating and excellent food and wine." But Pimental says the real reason is even more ephemeral. "It's the overarching sense of well-being we experience here," says Pimental. "The country's natural geographical beauty blends with its architecture of various eras, dating back millennia, to evoke a sense of permanence and timeless tradition. When you add to that the kindness and gentility of the Portuguese people, it is a winning combination."

And now, with Fortune's latest article on 'Real Estate Investing', forecasting a home price growth of 6.5% in 2020, it really is the time to live that dream! To find out more, email us info@portugalproperty.com or call us on +351 308 800 878 or 0800 014 8201 free from the UK.
Published in: Site news / Property for Sale in Portugal / Property / Portuguese Life / Portugal Property / News and Updates / Guide to Portugal