Portugal – the 3rd most peaceful country in the world!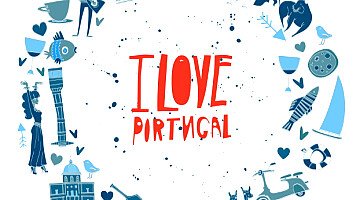 So you've had a wonderful holiday and don't want to leave – why not call Portugal your home?

Here are some great reasons to invest in a place in the Portuguese sun!

Getting out and about - imagine living in a country where you can find a huge diversity of landscapes and environments, sandy beaches as far as the eye can see and vibrant and cosmopolitan cities. Practice water sports, play golf on the best courses in the world (there are 40 in the Algarve alone!), contemplate nature, experience the most novel well-being treatments, or just get out into the country and discover unbeatable heritage, wines and cuisine.

Climate - winters are mild and summers hot and dry with approximately 3,300 hours of sunshine per annum in the south and 1,600 in the north, some of the highest in Europe.

People - the Portuguese are gracious and friendly, welcoming all visitors regardless of where they come from. And, in fact, visitors do come here from all over the world, as the country is located on the western coast of Europe and, as such, is a point of entry into the Schengen zone. A large part of the population speak a foreign language, especially English.

Political stability - with almost nine centuries of well-defined geographical borders, a democratic parliamentary regime with political stability prevails in Portugal.

Economy - the economy is strong, growing by 0.5% in the second trimester relative to the first three months of 2019, maintaining the same growth pace shown at the beginning of the year and exceeding the EU's growth average.

Peaceful - Portugal is the 3rd most peaceful country in the world among 163 countries (Global Peace Index 2019) two places up from last year with Iceland 1st and New Zealand 2nd.
Published in: Travel / Site news / Property for Sale in Portugal / Portuguese Life / Portugal Property / News and Updates / Guide to Portugal