Portugal Offers Financial Aid to Get Europe through Hard Times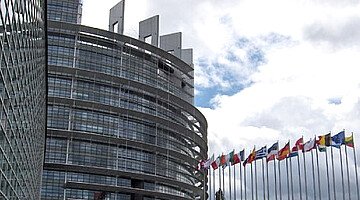 Portugal offer Financial Aid to Europe
On September 27, 2012, the Portuguese Council of Ministers confirmed the country's willingness to get involved in the European Stability Mechanism (ESM), the organization that provides financial assistance to members of the eurozone currently experiencing problems.
Preliminary information about the Portuguese national budget in 2013 shows that the country will be providing approximately two billion euro that will be used to assist countries that are struggling to overcome financial crises.
The funds will be provided in several installments of 400 million euro each, officials confirmed.
This significant expenditure is going to leave Portugal's financial state and deficit unaffected because the particular amount was planned for the specific purpose and the needs of the ESM in advance, Secretary of State for the Presidency of the Council of Ministers Marques Guedes said.
The European Stability Mechanism ratification process was completed on the very same date that Portugal announced its financial contribution. Germany was the last country to ratify the document, giving it a majority approval in the eurozone.
ESM is a new body that came to replace two temporary organizations – the European Financial Stabilization Mechanism (EFSM) and the European Financial Stability Facility (EFSF).
According to initial plans, ESM is going to go into full effect on October 8, 2012. The ESM will act as a public, international institution that will have its headquarters located in Luxembourg. As soon as the organization becomes active, it will allow new countries to apply for membership.
The initial authorized financial resources that the organization will be working with are estimated to total 700 billion euro. The paid-in capital by the member states is going to be the major factor that will determine ESM's lending capability.
Although the intentions behind the establishment of the ESM are well-understood and transparent, the organization has seen some harsh criticism because of the manner in which it will limit the financial sovereignty of eurozone member states. Additional criticism focused on the fact that too much power is focused in the hands of the ESM governors. Only time will tell whether the ESM will be capable of serving its purpose or whether the darkest of predictions will come to reality.
---
http://www.portugalproperty.com - property for sale in Portugal with Portugal's largest real estate agency - If you love Portugal you will love Portugal Property. Contact the team via email at: info@portugalproperty.com or call free now on +44 (0) 800 014 8201
Published in: Taxation / Portuguese Life / Money / Guide to Portugal