Portugal Loves You!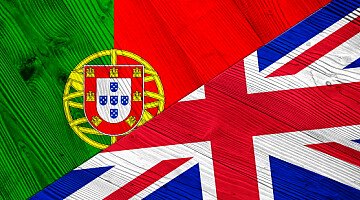 The Anglo-Portuguese Alliance, ratified at the Treaty of Windsor in 1386 between England and Portugal, is the oldest alliance in the world that is still in force. With all the talk over Brexit, it may explain why Visit Portugal launched a campaign advertising the country's 850km coastline, food and sunshine called 'Brelcome' assuring Brits that 'Portugal will never leave you'!

Portugal is now considering offering British tourists subsidised post-Brexit healthcare - it is one of several novel measures being considered by the Portuguese government in an effort to minimise the disruption of Brexit to its economy.

Rita Marques, the tourism minister, speaking to The Guardian, said that the government is working on unilateral plans to offer medical care at the same cost as those living in Portugal if there is no deal regarding the European Health Insurance Card (EHIC) by the end of the year.

She said: "The Portuguese and the UK are the oldest allies in the world and no matter what happens the Portuguese will stand by the British. The British traveller is very important to us."

"We are looking to guarantee this health cover next year. We are currently looking at how often it is used and if it is making a positive impact. We are in the process of testing this and the other ideas right now."

"If these are issues that are important to the British traveller, then we have to go for it. We are trying to minimise the disruption to British tourism."

About 2 million Britons visit Portugal every year. The latest figures show the Algarve is the No 1 destination with 1.2 million British tourists in 2019.

Among the other measures Portugal were considering, said Marques, were dedicated passport lanes for British visitors, special arrangements to continue to recognise British driving licences and entry for British pets.

Watch the 'Brelcome' campaign video and then contact us about investing in welcoming Portugal! Contact us: info@ortugalproperty.com or call us on +351 308 800 878 or 0800 014 8201 free from the UK.
Published in: Travel / Site news / Property for Sale in Portugal / Portuguese Life / Portugal Property / News and Updates / Guide to Portugal