Portugal has 432 Blue Flags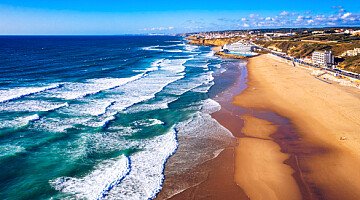 Published on
The Associação Bandeira Azul Europa (Blue Flag) announced that Portugal has been awarded 432 Blue Flag beaches, marinas and eco-tourism sites this year, one more than in 2022, despite a decrease in river beaches due to fires and drought.
The iconic Blue Flag is one of the world's most recognised voluntary awards for beaches, marinas and sustainable boating tourism operators. To qualify for the Blue Flag, a series of stringent environmental, educational, safety and accessibility criteria must be met and maintained.
Central to the ideals of the Blue Flag programme is the aim of connecting the public with their surroundings and encouraging them to learn more about their environment. As such, environmental education activities must be offered and promoted in addition to a permanent display of information relevant to the site in terms of biodiversity, ecosystems and environmental experiences.
At an international level, Portugal is in second place regarding the number of ecotourist boats awarded, as well as inland beaches with a Blue Flag. Among the 50 countries that develop the Blue Flag Programme, Portugal, in 2023, maintains the sixth position.
The distinguished coastal and river beaches are distributed as follows: across the North, there are 87 - five more than last year, the Centre has 47 - three less, the Tejo has 76 - one less, the Alentejo has 39 - one less, the Algarve boasts 85 - one less, the Azores 44 – two more and Madeira has 16 - the same as last year.
In 2023 the Blue Flag Programme will work on the geodiversity of the bathing areas to ensure that the sea and the threats to its biodiversity are not forgotten.
The Blue Flag is a symbol of quality that raises the level of awareness of the public to protect the marine, coastal and lake environments.
Contact us now to discuss finding your new home. Email hello@PortugalProperty.com or call us: +351 308 800 878 or 0800 014 8201 free from the UK.
Published in: Guide to Portugal / Miscellaneous / Portuguese Life