Porto, indisputably Portugal's wine capital!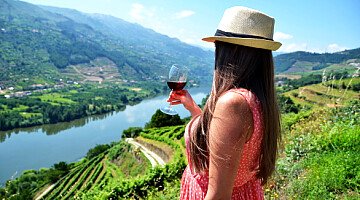 The long-awaited grand opening of the World of Wine (WOW) in Porto is tomorrow, Friday, July 31st.

World of Wine (WOW as it is known) is a €100 million project created by the Fladgate Partnership, a pioneer in port and more recently in tourism. They are the company behind the famous port brands of Taylors, Croft, Fonseca and Krohn. 

Located in Porto's cultural district, the venue will feature six unique world-class museum experiences, nine restaurants, bars and cafes, shops, a gallery, event spaces, a cooking school and even a wine academy. World of Wine pays homage to the city of Porto and tells the story of some of the most important Portuguese industries and traditions.

Once home to thousands of barrels of port wine, the old cellars of the venue have been restored, renovated and rebuilt to become a home for WOW.

The project is a major initiative that will further transform the historic area of Vila Nova de Gaia and boost property values even more.

Porto is the capital of Portuguese wine, marked by the Douro River and by the Atlantic Ocean, it is a city of two wines: it lends its name to the most prestigious and international of all Portuguese wines - port wine - and it is surrounded by the greatest Portuguese wine-growing region - the vinhos verdes region. Its location is a privileged one, being approximately an hour from five different wine regions.

To find out more about investing in a home in the World Heritage city of Porto, contact our team of knowledgeable property experts: info@portugalproperty.com or call us on +351 308 800 878 or 0800 014 8201 free from the UK.
Published in: Site news / Property for Sale in Portugal / Portuguese Life / News and Updates / Guide to Portugal