PM Costa "the biggest economic growth this century"
Published on 14th November, 2017 by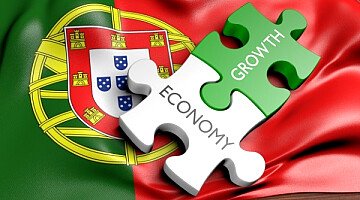 Economy
Portugal's Prime Minister, António Costa has announced that official data from the National Statistics Institute (INE) shows Portugal's economy has grown 2.8% in the second quarter of 2017 from the same period a year ago. This maintains its highest growth rate in a decade thanks to strong domestic demand and investment. These latest figures also place Portugal as one of the fastest growing EU states, after years of lagging behind.

António Costa had previously forecast excellent economic figures. "This is certainly going to be the year that records the biggest economic growth since the beginning of the century", the prime minister had said.

He continued by explaining that "all Portuguese are today paying less tax". Costa added that contrary to what government critics had been predicting, "the disposable income of Portuguese families has improved by ten percent." He also said that the Portuguese have seen health costs shrink, with their expenditure down by "€62 million over the past two years" and the national health system bolstered by six thousand workers.

Finance minister Mario Centeno told reporters "this data is a positive signal for the sustainability and balance of the Portuguese economy, which has grown for 15 consecutive quarters and at an average rate above the European average."

These comments follow news that unemployment has fallen strongly this year to under 9% for the first time since 2009 with job creation climbing to a 19 year high. The recovery has also been fuelled by a jump in consumer confidence to its highest level since 1997. Booming tourism has also helped.
Published in: Property for Sale in Portugal / Portuguese Life / Portugal Property / News and Updates / Money / Guide to Portugal / Business