Perfect Portugal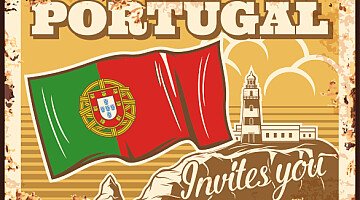 With the New Year comes a sense of new beginnings and of looking to the future. Perhaps you've decided now is the right time to invest in a property abroad – so why Portugal? Here are 3 reasons why Portugal is an incredible investment opportunity – and not just for the 300 days of sunshine a year, beautiful beaches, exceptional quality of life and low cost of living!

1.    More investors invested in Portuguese property last year than ever before

Foreigners acquired a total of 1,761 residential properties in Lisbon alone, representing a total amount of €923.1 million.

House prices in Portugal rose by 4.9% in 2015, 5.7% in 2016, 7% in 2017, 9.7% in 2018, 11.7% in 2019, 6% in 2020 and 10.6% in 2021.

More than 43,000 homes worth €7.3 billion were sold in the 2nd quarter of 2022 and almost 3,000 (6.4%) were bought by people with a tax domicile outside of Portugal.

2.    Strong rental market for both long and short term

Renting a house is 8.3% more expensive in 2022 than it was in 2021 and the rental market is extremely strong. Demand outweighs supply in the mid to high-end property market for long-term rentals.
Not only is the long-term rental market extremely strong, but in coastal regions of Portugal, an investor can easily achieve in the summer months in one single week, what would be considered the norm per month for a long-term rental.

3.    Safety of Portugal

With the instability of the world, where better to invest than the 6th safest place on earth? (Source - 2022 Global Peace Index)  More people choose to work from home and working from home in the 6th safest place in the world surely solidifies Portugal as a great country to invest in real estate.

Portugal also has great internet connectivity plus world-renowned logistics and infrastructure in rail, airways and sea - both for passengers and cargo.

Portugal has become an extremely popular country to invest in. There is nothing more satisfying than investing in a market with liquidity and where prices are surging. It increases the confidence of investors and entrepreneurs, who can cash in their assets quickly and profitably.

Find out more from our knowledgeable team of Property Advisors at hello@PortugalProperty.com or call us: +351 308 800 878 or 0800 014 8201 free from the UK.
Download our magazine 'At Home' Berkshire Hathaway HomeServices Portugal Property.
Published in: At Home Magazine / Guide to Portugal / Miscellaneous / Portugal Property / Portuguese Life