Perfect Porto!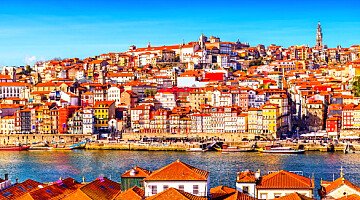 Porto
Porto – where the old and the new exist in perfect harmony. 

Porto is a small, vibrant city renowned for its stately bridges and as producers of the fine port wine that made the city famous three centuries ago. The city is neatly divided by the Douro River and is one of the oldest European centres, with its core proclaimed a World Heritage Site by UNESCO in 1996.

Gaia on the south bank has the best views, looking across to the port warehouses of Downtown and the colourful townhouses. But residents reliant on their cars often prefer the north bank to avoid the inevitable queues on the picturesque bridges. 

Wealthy locals live west of the centre in Foz, where the Douro meets the Atlantic Sea, conveniently close to international schools.

And now, knowledgeable investors have seen the charms of Porto, with tourism growing, thus creating a thriving property market. Prices started rising in 2013, increasing by around 35% to date and by 13% in 2018 alone, however on average they are still 50% lower than Lisbon.

Downtown Porto has everything you need – shops, hip new bars, cool pavement restaurants, five-star hotels and nightlife and there has been a boom in the number of tech company start-ups. Close to Porto are the small beaches of the Foz district, while the largest sandy beach is the Praia de Matosinhos. 

Investors looking for solid rental return or the Golden Visa scheme are now considering the desirability of Porto, especially as Porto airport is small and calm and access to the city is very easy.

Come and experience Porto for yourself and see why it is the hot spot for investment - contact our team on info@portugalproperty.com or call us on +351 308 800 878 or 0800 014 8201 free from the UK.
Published in: Taxation / Site news / Property for Sale in Portugal / Portuguese Life / News and Updates / Guide to Portugal