Organised and decluttered!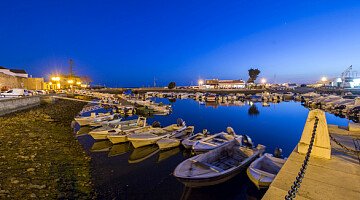 Published on
So Berkshire Hathaway HomeServices Portugal Property has found your dream property in the Algarve! You've experienced our efficiency, but what about preparing for the move and beyond? Moving to a new home can be an exciting but sometimes daunting experience…
That's where a new local company, Algarve Harmony, comes in to make the transition as smooth as possible.
Their unique approach offers a full-service solution before and after moving into your new home. They specialise in decluttering and packing everything with meticulous care prior to the move. This not only streamlines the moving process but also ensures that you can start afresh in your new space without any unnecessary clutter.
Plus their services don't stop there. Once you arrive at your new home, they step in to unpack and meticulously organise everything. Their goal is to create an environment that truly feels like home from day one.
Algarve Harmony is committed to detail, organisation, and creating harmonious living spaces and they take pride in offering a personalised experience tailored to each client's unique needs and preferences.
Motivation is crucial in maintaining an organised lifestyle, and as dedicated professionals, they will provide the encouragement you need. They will also share practical advice, proven methods, and helpful tips to empower you. Their goal is not only to help you achieve immediate results but also to establish a more orderly way of living.
Whether you need help decluttering or assistance with a move, Algarve Harmony is there to help. They will efficiently tackle the task and achieve timely and effective results.
If you're looking for a reliable and professional organising and decluttering service in the Algarve or nearby areas, they are fully equipped to assist you. You can find them at Algarve Harmony
But what if you're still looking for your perfect Portugal property? We have over 1,000 properties for sale on our website www.portugalproperty.com.
Berkshire Hathaway HomeServices Portugal Property is a multiple award-winning agent and part of one of the world's most trusted and respected corporations. To find out more about investing in a property in Portugal, contact our team of knowledgeable and professional Property Advisors - hello@portugalproperty.com or call us on +351 308 800 878 or 0800 014 8201 free from the UK.
Published in: Business / Miscellaneous / Portugal Property