New Terminal for Lisbon Humberto Delgado Airport
Published on 23rd March, 2017 by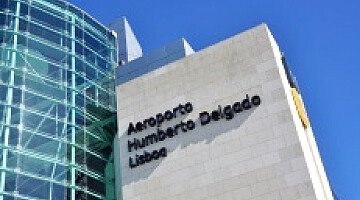 Lisbon Airport
Lisbon Airport, close to Lisbon city centre was formally known as Lisbon Portela airport. Last May, it changed its name to Humberto Delgado Airport, renamed in honour of the late Portuguese air force general and famous politician. Portuguese airport operator, ANA says "Humberto Delgado was a noteworthy figure both in 20th-century Portuguese political history and in Portuguese civil aviation".

And now the airport is to enjoy the benefits of a brand new terminal – terminal 3 - built from scratch, which will serve international flights. The new infrastructure will involve an investment of around €400 million and will take the form of a satellite island between runways and will be linked to the main terminal building by means of a tunnel.

At the same time, ANA is to go ahead with the project for a new complementary airport 42 km east of the city in Montijo, Setubal. It will be located on the south bank of the river Tejo and cost around €250 million euros to complete. The government's goal is to start accepting passengers by the beginning of 2019, but here everything will be slower, since the start of work is dependent on an environmental impact study. A riverboat link between the Portuguese capital and Montijo is also currently on the drawing board, which will boost transport connections to Lisbon, currently restricted to the Vasco da Gama bridge.

The works in Lisbon are expected to start soon, even before the construction of the complementary airport and should not cause any disruption to the normal operation of flights.

The new terminal is needed due to the lack of capacity at Lisbon Airport – the airport received more than 22 million tourists in 2016, up by 12% on the previous year.
Published in: Travel / Portuguese Life / News and Updates / Guide to Portugal