Live Golden Visa Webinar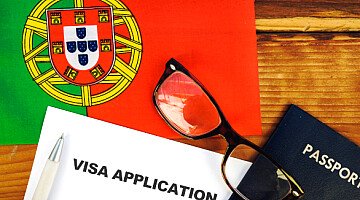 Thursday 22nd September 2022 – 18.00h GMT – an event not to miss!
Thinking of investing in your dream property in Portugal to acquire a Golden Visa?
On the 22nd of September, our panel of experts will be able to answer your questions about the Portuguese Golden Visa scheme, the health care system, taxes, renting out your holiday home, insurance and currency exchange in addition to explaining the buying and selling process in Portugal. Our knowledge and expertise in the marketplace will allow us to assist you with the application professionally from start to finish.
Join us for this LIVE interactive webinar and meet our panel of experts:
Joe Pyke, Managing Director, Berkshire Hathaway HomeServices Portugal Property
André Nunes Melo, head of NMA Lawyers (Nunes Melo Advogados)
Claudia Schuetz, FSC-qualified Investment Advisor, Quinta Finance
Mark Quinn, dual qualified Tax Adviser and Chartered Financial Planner, Spectrum Finance
Steve Eakins, Director, Lumon The Portugal Property Currency Specialists
Spaces are limited so please register your interest now to avoid disappointment.
Please feel free to submit any questions or topics you would like to see discussed so that we can make these events as interesting and useful as possible for you – register HERE
Meanwhile, for information about investing in property in Portugal, contact our knowledgeable team of Property Advisors: email: hello@PortugalProperty.com or call us: +351 308 800 878 or 0800 014 8201 free from the UK.
Published in: Business / Miscellaneous / News and Updates / Portugal Property / Property / Property for sale in Portugal / Site News / Taxation