Lisbon - 2017 Ibero-American Capital of Culture
Published on 19th January, 2017 by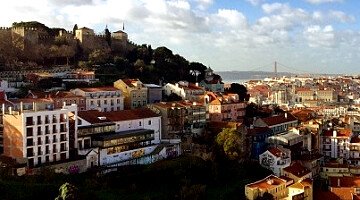 Lisbon
As the inauguration of Donald J. Trump as the 45th President of the United States takes place tomorrow it is interesting to note that bilateral ties between Portugal and the United States date from the earliest years of the U.S.A. Following the American Revolutionary War, Portugal was the first neutral country to recognize the United States.
And continuing those ties today, many U.S. citizens have chosen to retire to Portugal because of the strength of the dollar, low cost of living and mild climate – a favourite destination being Lisbon, which is set to be the 2017 Ibero-American Capital of Culture for 2017. It follows in the footsteps of other cities in Central and South America, as well as Spain, which have assumed responsibility for this initiative in recent years.
Lisbon City Council said: "This event will be the catalyst for a year of artistic innovation, in which there will be recognition of the historical processes and exchanges of ideas that underpin the relationships between these European and American cities and an acknowledgement of current artistic production, which is unique and intrinsically diverse". It went on to say that "all the other cultural institutions in the city will, of course, be invited to take part in this initiative".
Lisbon became the capital of Portugal in 1255 making it one of the oldest cities in the world, predating other European cities such as London, Paris and Rome by hundreds of years. Centuries of turbulent times had resulted in different rulers like the Romans and then the Moors but finally it was wrestled back into Portuguese hands where it became and remains today the proud capital.
It was from Lisbon that most of the exploration caravels sailed and where most of the spices, mainly from India, were later sold to central Europe. So the city was always full of merchants from all over Europe, making it a cooking pot of races and cultures all bubbling together. Lisbon was a very liberal city full with people of high intelligence and religious values and a place where there was very little racial and cultural prejudice.
Nowadays, the Lisbon region is the wealthiest in Portugal. From the imposing São Jorge Castle, the view encompasses the old city's pastel-coloured buildings, Tagus Estuary and Ponte 25 de Abril suspension bridge. Nearby, the National Azulejo Museum displays five centuries of decorative ceramic tiles. Just outside Lisbon is a string of Atlantic beaches, from Cascais to Estoril. It is the only European capital located so close to sandy beaches, enabling visitors to combine culture with fun by the sea.
Lisbon has been placed in the top 100 destinations with over 200 million reviews by online travel site Trivago.
Published in: Travel / Portuguese Life / Guide to Portugal