Last chance for Portugal's Golden Visa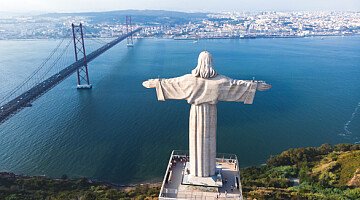 The Portuguese government has decided to tackle the housing crisis by removing the Golden Visa programme for real estate purchases. But there is still time to obtain a Golden Visa, as the processing of applications will continue at least until the new law is published, which could be another month away.
This gives the necessary security for investors to proceed with their property purchase to qualify for the Golden Visa regime, but applications must be done as soon as possible. To facilitate this, two renowned developers are guaranteeing to refund monies invested in a property if the Golden Visa application does not get registered in time, apart from €500 for lawyers' fees. This is as close as possible to zero risk.
What makes Portugal's Golden Visa so appealing?
•             It allows investors to live, work and study freely throughout the Schengen area
•             After five years they can apply for a Portuguese passport
•             Investors can add family members to their applications as dependents
•             No need for full relocation
•             Minimum stay requirements of just seven days in the first year and fourteen days in each subsequent period of two years
The minimum investment amount for real estate is €350,000 for a rehabilitation project and €500,000 for other properties. This price is reduced by 20% if the property is in an area of low population density.
The official deadline is still unclear, but experts believe the 'window of opportunity' will close soon… so if you can proceed, you should do so IMMEDIATELY.
If you're interested in finding out the latest details about the Golden Visa programme and want to take advantage before it ends, call us to arrange your free Golden Visa Consultation. Please email us hello@PortugalProprty.com or call us +351 308 800 878 or 0800 014 8201 free from the UK.
Published in: Guide to Portugal / Miscellaneous / News and Updates / Portugal Property / Site News