Last call for Portugal's property Golden Visa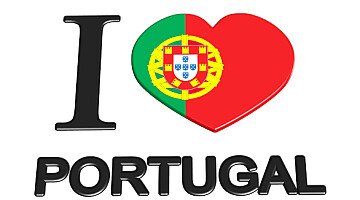 The Portuguese Parliament recently held a final vote on the changes to the new housing law which removes the option of acquiring property to obtain a Golden Visa. The proposal was approved; but, it is not yet law.
What is certain, however, is that real estate investment to obtain a Golden Visa is coming to an end as soon as the end of August 2023.
What GV options will be left?
Invest €500,000 or more in qualifying funds, such as venture capital funds (these can't be real estate focused funds). 
Invest €500,000 or more into a company, which creates 5 jobs or maintains 10 jobs. 
Transfer €500,000 to public or private scientific research institutions. 
Transfer €250,000 into projects which support artistic production, recovery, or maintenance of the national cultural heritage. 
Therefore, this is the last opportunity for global investors to obtain Portuguese residency through property investment and to acquire eligibility to apply for Portuguese citizenship after 5 years.
If you can act quickly, then this is a last-call window for investors to secure a property to obtain a Golden Visa. The proposal does not have a retroactive period, so applications submitted before the official effective date (that is when it becomes law) will still be accepted.
Currently, you can purchase a residential property from as little as €280,000 or invest in a hotel redevelopment programme from €280,000 to qualify for the Golden Visa. The good news is that all applications submitted before the new law comes into force will be honoured. No changes will be made regarding adding family members or obtaining permanent residency/Portuguese citizenship.
If you're interested in finding out the latest details of the Golden Visa programme and want to take advantage before it ends, call us to arrange your free Golden Visa Consultation. Please email us hello@PortugalProperty.com or call us: +351 308 800 878 or 0800 014 8201 free from the UK.
Published in: Business / Guide to Portugal / Miscellaneous / News and Updates / Portugal Property