Healthcare in Portugal
Published on 4th February, 2014 by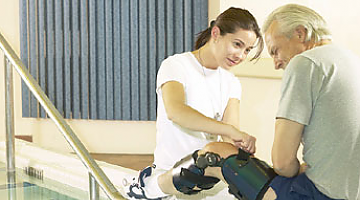 There are essentially two aspects of healthcare in Portugal. The first aspect is the National Health Service which provides official healthcare services for the population of the country. The other aspect of healthcare in Portugal is private health institutions and professionals which are freely available to Portuguese nationals and citizens of many countries in Europe.
The quality of hospital units and their connectivity with other industries is also exceptional in Portugal. For instance, each unit in the Portuguese hospital network is up to date with modern equipment and techniques. Furthermore, these units are spread evenly all over the country and boast of close and lasting affiliations with insurance companies hailing from other countries in Europe and beyond.
These hospitals are also slowly becoming more conducive to international patients. They are not only being made to be more comfortable but are also focusing on personalised care for patients in the global language i.e. English.
Another aspect which makes the Portuguese healthcare system one of the best in the world is the Integrated Medical Emergency System. This system ensures that individuals such as accident victims and people with emergency medical needs receive speedy and highly skilled healthcare. This system has a bearing on the response times of emergency services which has resulted in the country reducing its average emergency response time to only seven seconds.
Owing to the above mentioned achievements of the Portuguese healthcare system, it has been rated to be the 12th best healthcare system in the world in the World Health Report of the World Health Organisation.
How does the process work?
All that an individual seeking healthcare in Portugal from its National Health Service needs to do to get it is approach the nearest Health Centre. In addition, in the case of an emergency situation, people also have the benefit of using Hospital Casualty Services. Problems for which a person can use such services include severe respiratory problems, thrombosis, emergency heart problems, burns, poisoning, and serious physical trauma amongst others.
One of the ways of availing such services in an emergency situation is to simply dial 112 which is the European Emergency Number. Along with this, an information hotline (Linha Saúde 24 808242424) has also been provided for non-emergency situations wherein an individual can clarify various health and procedural issues.
Critical aspects to consider:
A European Union national (i.e. non-Portuguese national) will have to show his or her European Health Insurance Card along with identification proof such as their passport in order to avail medical attention under the purview of the national healthcare of Portugal. This is relevant for individuals hailing from any of the 27 EU countries, Switzerland, Norway, Liechtenstein, or Iceland if they are interested in availing free or low cost medical attention.
In addition to this, any individual from abroad with Portuguese residency permits must have a User's Card and be registered at a National Health Centre to avail such services. The registration and User's Card can be easily acquired at any of the many National Health Centres by showing proof of authorisation of residence in the country.
The National Health Service can be very useful if you are seeking low cost medical attention at a hospital. However, if you look to claim insurance then you must go to a private hospital outside of the national service.
Published in: Health