Golden Visa – what happens now?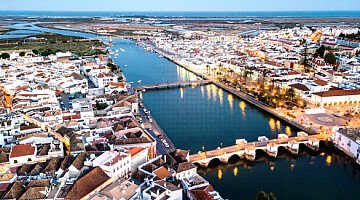 Published on
Portugal's new housing bill 'Mais Habitaçao' is now law, which means that acquiring real estate to obtain a Golden Visa is no longer possible.
But what does it mean for those wanting to buy property? Here are some frequently asked questions about investing in property in Portugal.
Can foreigners buy property here? YES, there are no restrictions regarding EU or non-EU citizens purchasing property in Portugal.
With Brexit, can a UK citizen spend time in Portugal? YES, UK citizens can spend 90 days in any 180-day period in Europe.
Can UK citizens live in Portugal after Brexit? YES, there are numerous other residence visa options, there's the D7, which many people are familiar with, but there are also visas for students, investors, entrepreneurs, and more.
What about US citizens, can they still live in Portugal? YES, provided they apply for one of the other visa options above. If you reside in Portugal with a proper residence permit for five years, you can then apply for permanent residency or Portuguese citizenship.
What about retirees? Is it a good place to retire? YES, according to the Annual Global Retirement Index, Portugal ranks number 1.
Can foreigners obtain a mortgage for property investment in Portugal? YES, mortgage rates are very favourable, and the loan can be for up to 25 to 30 years. The upper age limit is usually 70.
And the advantageous tax scheme, the NHR, is that coming to an end? YES, but not until sometime in 2024. Anyone who applies for the NHR scheme now will be able to retain its benefits, that is, work-age applicants pay a flat rate of tax of 20% on their income; pensioners just 10%.
There is still the opportunity to obtain residency by direct investment, please get in touch with one of our Relocation Experts - email us at hello@PortugalProperty.com or call us on +351 308 800 878 or 0800 014 8201 free from the UK.
Published in: Guide to Portugal / News and Updates / Portugal Property / Portuguese Life / Property