Foreign Investment Interest in Algarve Booms
Published on 7th March, 2016 by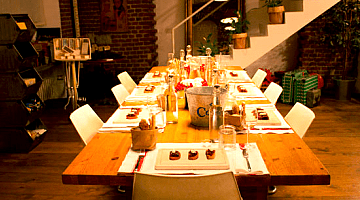 Home - Business - All In One
Foreign investors are always on the lookout for a great investment vehicle to direct their money. Investors from various parts of the world often look to make investments in different countries. Portugal is one of those countries. There seems to be a great deal of enthusiasm directed at investing in Portugal.

Real estate, in particular, is popular with foreign investors moving into the Portuguese market. Buyers interested in investment properties are making a great many purchases in the country. (Investors from China, in particular, have been directing development funds towards Portugal)

Algarve is a region in Portugal that seems to be gaining the most significant amount of real estate investment money. Why would it not be a highly desirable location? OPP, a finance and media group, has rated Algarve as one of the very best locations for owning a new home or establishing a business. As reports of this nature continue to circulate, look for even more interest in buying property in the Algarve to spike.

The numbers associated with the increase in property inquiries are nothing short of staggering. Property inquiries increased well over 450% - a jump from 40,000+ to around 250,000 - and this figure rose over the course of just three years. Interestingly, buyers who are also looking to start a business in the Algarve are mostly interested in "two-in-one" properties. These types of properties are, essentially, duplexes. That is, there are two distinct sections to a single property. So, a buyer could live upstairs and run a business downstairs.

The reason for such expanded interest in Algarve real estate should not come as a surprise. The location is one many find preferable to reside, and Algarve is also a great place to run a business.

There's more. Rentals are also sought after by tourists. Some visitors are looking to buy already-established businesses.

The recent history of the real estate market in the Algarve was not always filled with positive news. Property prices are recovering from a decline in real estate sales and values from four years or so ago. Dubbed a "gentle recovery", the current improvement in the real estate market may be slight, but the improvement still has benefits to investors and owners.

Prices are low, but they are rising slowly. A proverbial silver lining exists here with the current relatively low real estate prices. Basically, property can be purchased at a great deal. The mild increases in prices are still increases. So, a return on investment is possible as long as the market keeps recovering. Foreign investors surely are aware of this situation, which is why they are buying up properties.

Algarve's rural areas do seem to be garnering a significant amount of interest. The peace, quiet, and serenity of the countryside has its appeal.

With such significant interest in property in the Algarve, the real estate market is sure to boom if demand exceeds supply. That is just how economics works, and the real estate market is not immune from the laws of supply and demand. Those who buy property at the right time may end up doing very well with their investment. It seems a lot of buyers do feel that they can do extremely well in the Algarve.
Published in: Portuguese Life / Money / Guide to Portugal