English spoken here!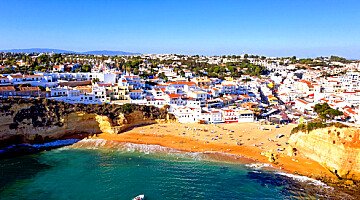 2023 may be the year when you finally decide to invest in a home in Portugal. There are of course many things to consider including how easy it will be to communicate.
The good news is that English IS widely spoken - according to the official EF English Proficiency Index (EF EPI), which analyses data from 2.2 million non-native English speakers in 111 countries and regions, Portugal ranks 9th in the world for the proficiency of English as a second language.
The Netherlands leads the way with 2nd place going to Singapore, 3rd Austria, 4th Norway, 5th Denmark, 6th Belgium, 7th Sweden, 8th Finland, 9th Portugal and 10th Germany.
Portugal ranks 8th out of the 35 European countries and it is quoted as having Very High Proficiency with an EF EPI score of 614.
Of course, if you can manage to master a few words from the Portuguese language, the locals will love it and so will you. Being immersed in the language and practicing your new skills is a great way of making new friends and getting truly into the culture.
Over 215 million people around the world speak Portuguese, it is the 6th most spoken language in the world. Portuguese is the official language in 9 countries due to Portugal's colonial past. Therefore it's no surprise that only 5% of Portuguese speakers live in Portugal. But do not confuse Brazilian Portuguese with European - there are numerous differences and many apps teach the Brazilian version.
Find out more about investing in a property in Portugal - contact us to discuss your property needs - hello@PortugalProperty.com or call us: +351 308 800 878 or 0800 014 8201 free from the UK.
Download our magazine 'At Home' Berkshire Hathaway HomeServices Portugal Property.
Published in: At Home Magazine / Guide to Portugal / Miscellaneous / Portuguese Life