Cut quarantine with a private test!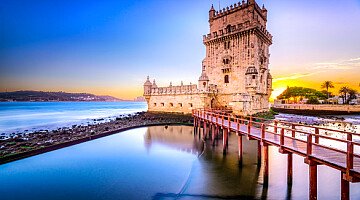 Lisbon
If the thought of a lengthy period of quarantine is holding you back from visiting Portugal to choose your new home, then we have good news!

When you return to England after your trip, you will be soon able to reduce your quarantine by more than half if you pay for a Covid-19 test after five days, the transport secretary has announced.

The rules come into force from 15 December and the tests from private firms will cost between £65 and £120.

Grant Shapps, the Transport Secretary said the scheme would "bolster international travel while keeping the public safe".

As England comes out of its lockdown, no matter what tier you are in, travel overseas is allowed.

Under the new travel rules, passengers who arrive from a foreign destination not on the government's travel corridors list will still need to enter self-isolation.

However, if you pay for a test after five days and it comes back negative, you will no longer need to self-isolate.

Results will normally be issued in 24 to 48 hours, which means you could be released from quarantine six days after arrival.

Mr Shapps said: "Our new testing strategy will allow us to travel more freely, see loved ones and drive international business. By giving people the choice to test on day five, we are also supporting the travel industry as it continues to rebuild out of the pandemic."

Scotland and Northern Ireland are considering a similar scheme while Wales said it was "supportive in principle of the proposals for a Test and Release scheme".

So come visit! Flights have never been more affordable, pop over, enjoy the warmth of Portugal and invest in your new home. Contact one of our knowledgeable and experienced team of Property Advisors: info@portugalproperty.com or call us on +351 308 800 878 or 0800 014 8201 free from the UK.
Published in: Travel / Site news / Property for Sale in Portugal / Portuguese Life / News and Updates / Guide to Portugal