Children Over 18 and the Golden Visa in Portugal
Published on 21st November, 2013 by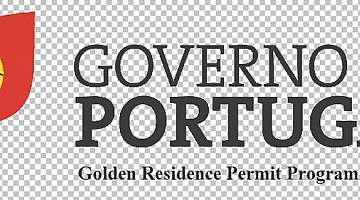 Thanks to the launch of Portugal's Golden Visa programme, international investors from non-EU nations can acquire a residency permit in Portugal as can their families, including their children over 18 years of age. Thanks to this visa investors and their families can take advantage of the opportunities this exciting, beautiful and innovative country presents.
The Golden Residence Permit programme has been drawing the attention of non-EU foreign investors since its inception; it's been specifically designed to do just that by presenting an easier and faster way for them to be granted temporary residency thanks to this important visa. Under the programme, non-EU citizens just need to make one of the investments required by the law to qualify for a Portuguese residency permit which will make it possible for investors to enter and even live in Portugal. Investors and their families with Golden Visa's can also travel freely within most European countries. The programme is fairly flexible and uncomplicated, with straightforward legal requirements. Thanks to the new minimized stay requirements, the visa is definitely one of the most appealing residency programmes for today's savvy investors. It's also important to note that individuals with a Golden Visa are instantly eligible for free education and health care.
With the Golden Visa programme the investor's family (spouse, children and other dependents) can also apply for a resident permit by applying for Portugal's "family reunion". In addition, all family members will be eligible for permanent residency in just 5 years and citizenship after 6 years. In order to be able to obtain Portuguese citizenship, the investor and his or her members will also have to be at least 18 years old (or 16 but legally responsible or married), never having been convicted of a serious crime, and pass a basic Portuguese language examination.
Children over 18 years of age and the Golden Visa Programme
Children over 18 years old can also obtain residency under the programme's family reunion status which traditionally identifies qualifying family members as a spouse, children less than 18 years old and various other dependant family members. Under Portugal's General Immigration Law, young people over 18 can also qualify if they are still dependants and are in an educational program (student's don't necessarily have to take their studies in Portugal).
Once the Golden Visa application has been submitted with Portugal's Services of Foreigners and Borders (SEF), it takes approximately 1 to 2 weeks for it to be processed (this is a rough estimate). Once SEF has processed the application they contact the investor, or their legal representatives located in Portugal, to schedule a meeting with the investor (and family members) if applicable to get fingerprints and signatures. In addition, in some cases investors will have permission to leave their fingerprints and applicable signatures through immigration services shortly before submitting the necessary documents and investment information.
Portugal is re-writing its long, rich history and has become a viable place to both live and invest in. Today state of the art innovations, major companies and talented people are helping to build a financially robust country with high quality products and high technology while preserving Portugal's rich history and beautiful landscapes. When you, and eventually your children, invest in Portugal you are making an investment in one of the fastest growing economies on the planet.
Published in: Travel / Portuguese Life / Guide to Portugal