Algarvian wines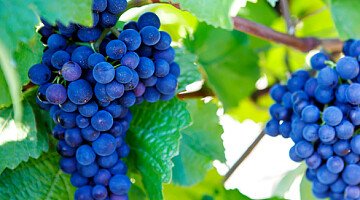 Cliff Richard's vineyard, Aldega do Cantor, has just been sold to businessman Joaquim Pires, who wants to make Algarve wines known all around the world. He said "I want people abroad to know that we in the south of Portugal also have great wine. They think the Algarve only has oranges!"
The Algarve has many surprises – among its greatest treasures aren't just its wines, but its culinary specialities too. Mainland Portugal's southernmost region offers distinct elements for perfect and unique wine-growing. With an annual average of more than 3,000 hours of sunshine and the low temperature variation due to the proximity to the Atlantic Ocean, the region has been winning not only new admirers but also a range of prizes and awards in recent years.
Hand-in-glove with the region's noteworthy typical cuisine, the red, white and rosé wines pair perfectly with the Algarve's delicious foods. From the traditional clams 'bulhão pato' to seafood rice bursting with flavours, delicious grilled fish and meat dishes, there is always a fruity, full-bodied wine that pairs perfectly with any number of dishes.
Algarve wine tourism has been breaking new ground in recent years and the outlook is hopeful. The offering is constantly growing and there are more and more wine routes available in the Algarve – an indication of the region's extensive variety. Renowned prize-winning wines are the result of the hard work done by these high-quality producers, who have excellent tools at their disposal here.
The Algarve's wines are proof that this is a versatile destination that goes far beyond the traditional 'sun, sea and sand' market. The wine-growing culture in the Algarve is superb and is coming to the fore as one of the best ways to explore the region's diversity, history and culture. Come and taste them from your new home in the Algarve!
For more information about investing in the Algarve, contact our team of experienced and knowledgeable Property Advisors:  info@PortugalProperty.com or call us on +351 308 800 878 or 0800 014 8201 free from the UK.
Published in: Guide to Portugal / Miscellaneous / News and Updates / Portugal Property / Portuguese Life / Property for sale in Portugal / Site News / Travel