Algarve Driving Growth in Portuguese Real Estate
Published on 3rd June, 2015 by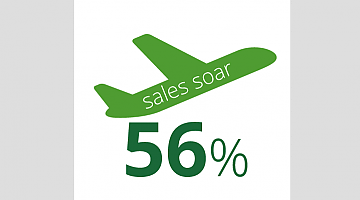 The Algarve region of Portugal is one of the most popular tourist destinations in Europe. It is renowned for the sun, the sand and the many things to see and do. The climate is a Mediterranean one with a broad array of golf resorts and beaches. Low cliffs house picturesque fishing villages that have since become tourist attractions in their own right.

Fish, seafood, citrus fruits and carob beans as well as almonds are important parts of the scenery and the economy of Algarve.

Having suffered more than many other countries after the economic downturn, this vibrant area of Portugal is making a come-back and is very much in favour with foreign property investors once again.

The Algarve is the third wealthiest region of Portugal, second to Lisbon and to Madeira. The area is visited by more than ten million people each year who come to partake of the sun, the sand and the many cultural delights that the area holds.

The turnaround has been so vast that real estate experts across the board are forecasting significant growth in Algarve property, The expectation is that it will gain around 4-5% in 2015.

According to the RICS/Ci Portuguese Housing Market Survey (PHMS) published in the recent past, the property prices across Portugal are expected to achieve a dramatic increase. They are projected to rise by around 4.5% each year over the course of the next five years.

Buyers are feeling a greater confidence and additionally seeing a better return with property values which are remaining higher in Lisbon and the Algarve. Rental growth has been concentrated in these areas as well. In addition, domestic sales of property have also gone up as the banks are not offering increasing mortgage offerings due to the increase in confidence as the country's financial situation improves.

Director of Ci, Ricardo Guimarães also stated that: "Recent statistics show new mortgage loans increased 20% during the second half of 2014. This is naturally being felt by agents. Their comments suggest this is the main factor changing the market as banks area gradually starting to lend to the sector again".

The preceding report demonstrated that new buyer enquiries increasd in April and extended a run of uninterrupted demand and growth that went back as far as August 2013. Sales have risen for the 14th consecutive month.
Today, the confidence that was felt several years ago in the increasing value of real estate in the Algarve region is back again and visitors to the region are reviewing what is available with a view toward purchasing in this area.
From the 1st of Jan 2015 till the end of May 2015 here at PortugalProperty.com we have seen an increase in sales of 56% compared to the same period in 2014.
As we like say in our offices across Portugal - Onwards and Upwards...
Published in: Property / Portugal Property / News and Updates