Accessible Algarve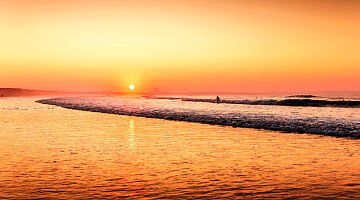 The Algarve is renowned for its natural beauty, heritage and golden sandy beaches. It is also ensuring that it offers a warm welcome to all, taking into consideration the variety of special accessibility needs of inclusive customer care.

The Algarve offers a wide and varied range of properties that are adapted and suitable for those with special needs.

If you have limited mobility and are considering investing in a holiday home or even relocating to the Algarve, how easy is it?

Faro Airport, like Portugal's other airports, offers travellers the "MyWay" service, which provides personalised assistance for passengers with reduced mobility. This service includes mechanical means to facilitate mobility, as well as qualified professionals who will ensure that passengers are provided with every comfort and convenience while they are in the airport.

There are numerous adapted taxis available for travellers with reduced mobility. They are equipped with boarding platforms, adapted seat belts, devices to secure wheelchairs and doors with wider opening angles.

The trains in Portugal are operated by a company called CP-Comboios de Portugal. They have an Integrated Mobility Service to facilitate easy train travel. Some bus services and coaches also offer adapted vehicles.

Of course, the Algarve is a fabulous beach destination and it offers 48 accessible beaches, all properly identified with a white flag bearing the Accessible Beach symbol in blue and yellow. They have reserved parking, pedestrian access, walkways on the beach and adapted toilet facilities.

Many of these beaches also provide equipment (amphibious wheelchairs or other means) to facilitate access to the water, thus enabling people with limited mobility to swim in the sea, although some assistance will always be necessary.

The Accessible Beach award is presented every year and the number of bathing areas that receive it has been increasing year on year, reflecting the efforts made by different bodies to equip the beaches with facilities so that they can be used by everyone.

More information can be found on this website: https://www.tur4all.pt/

Find out more about why the Algarve is perfect for everyone! Contact our knowledgeable and professional team of Property Advisors: info@portugalproperty.com or call us: +351 308 800 878 or 0800 014 8201 free from the UK.
Published in: Site news / Property for Sale in Portugal / Portuguese Life / Portugal Property / News and Updates / Guide to Portugal