"A Family Paradise with an Excellent Quality of Life"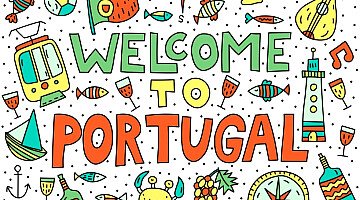 Portugal
This is how the latest Inter Nations Expat Insider Survey described Portugal!

The survey 'Expat Insider' conducted in 2018, is one of the world's largest and most comprehensive surveys on life abroad. There were over 18,000 expats from across the globe who took part. They represented 178 nationalities living in 187 countries or territories all providing a unique insight into living abroad in 2018.

Portugal ranks an impressive 6th out of 68 countries in the overall results for 2018. In three indices, the country ranks in the top 10, including 5th for ease of settling in and 2nd for quality of life.

With Portugal's positive ranking for quality of life, it is perhaps no surprise that almost eight out of ten expats (79%) are generally satisfied with local socialising and leisure activities. Nearly all respondents (94%) state they are happy with the climate and weather, with 84% saying they considered this factor a potential benefit even before moving to the country. Such results are perhaps to be expected, given Portugal's mild winters and sunny summer climate.

Further factors which contribute to Portugal's impressive ranking in the Quality of Life Index include the high level of personal safety respondents feel: 73% rate this factor as very good. The country is also considered peaceful by 98% of expats participating in the survey. In the words of one expat from South Africa, "Portugal is safe and secure. The people are fantastic and have helped us in all aspects unreservedly."

In addition to this, 85% of expats think that the quality of medical care in Portugal is generally good, which is 18 percentage points above the global average (67%). In fact, over three-quarters (77%) also consider healthcare to be affordable.

The country's high quality of life seems to be an important factor for people choosing to move to Portugal: 75% of respondents say that they considered the general living standards a potential benefit before moving.

To read the full survey, click here and then find your home in the sun.
Published in: Business / Guide to Portugal / Money / News and Updates / Portugal Property / Portuguese Life / Property for sale in Portugal / Site News / Travel