400 year old Portuguese shipwreck found off the coast of Cascais
Published on 12th October, 2018 by Natalia Martins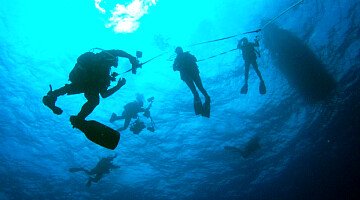 Atlantic Ocean
Divers have found a 400-year-old shipwreck off the coast of Portugal, in what one specialist called the "discovery of a decade".

Archaeologists believe that the ship was returning from India when it sank sometime between 1575 and 1625. This was at the height of Portugal's spice trade with Asia.

The wreck site, near Cascais close to the capital Lisbon, sits about 12m (40ft) below the surface, is about 330ft long and 165ft wide. Project director Jorge Freire told Reuters news agency that the wreck was very well preserved.  "From a heritage perspective, this is the discovery of the decade," he said, calling it "the most important find of all time" for Portugal.

Spices, ceramics and cannons engraved with Portugal's coat of arms all lie around the wreck. Chinese porcelain from the late 16th and early 17th centuries was also among the wreck, as were bronze artillery pieces and cowry shells - a currency used in the slave trade.

Cascais municipal council said the ship was found at the start of September while dredging the mouth of the Tagus River, which runs past the resort town through Lisbon. Finding wrecks off the Portuguese coast is very rare, especially when the objects are this well preserved.

The teams say the discovery will shed light on both Portugal's trading past and Cascais' place within it. Mayor Carlos Carreiras told the Guardian newspaper it was an "extraordinary discovery", which will reinforce their "collective identity and shared values".

The find is part of a 10-year archaeological project supported by the town of Cascais, the Portuguese government and navy, and Nova University in Lisbon.
The Minister of Culture, Luis Mendes, said the mouth of the Tagus River was considered a "hotspot" for wrecks.

"This discovery came to prove it," he said.
Published in: Travel / Site news / Portuguese Life / News and Updates / Guide to Portugal